Top Five Snorkeling Sites in Sharm el Sheikh
One of the best things about Sharm el Sheikh is that not only is it a short flight from Europe and the UK, it also boasts some of the best marine life in the world combined with 30 metre plus visibility. Sharm is already well known for top-class diving and year-round sunshine but there is also a plethora of sites that are ideal for snorkeling.
Water temperatures in Sharm seldom drop below 22 degrees Celsius even during the coldest winter months (January, February, and March). This allows you to enjoy your snorkeling in a rash vest and shorts or a thin wetsuit at any time of year.
With over 1200 species of fish and 250 different species of hard and soft coral and the majority of the reefs starting at only half a metre under the surface, this jewel will not disappoint even the most experienced snorkeler. Furthermore, as most snorkeling is guided you will not feel like a second-class citizen when compared to divers.
Without further ado, let's jump straight in and discover five of the best sites for you to snorkel during your next visit to Sharm el Sheikh.
1) Jackfish Alley
Experience level: Medium
This reef system in Ras Mohamed National Park explodes with colour as you place your face in the water. It is one of the only areas in Sharm where you can clearly see the hard Porites corals from the surface ― which look like sacks of potatoes covered in velvet.
It is also possible to view a barracuda cleaning station at a depth of only five metres ― which is fascinating to watch as the smaller cleaner wrasse work their way in and out of this substantial fish's mouth and gills.
As you work your way along, you are greeted by carpets of soft pink corals that look just like a duvet cover. In the sandy alley itself, it is sometimes possible to catch a glimpse of free-swimming moray eels, eagle rays, white tip reef sharks, and of course, jackfish. The current strength in this area can be reasonably strong and usually runs parallel to the reef. However, I would strongly recommend staying with the guide to see all the best features.
2) Gordon Reef
Experience level: Medium
Located in the Straits of Tiran protected area at the beginning of the Gulf of Aqaba, this is a fantastic place if you adore a reef that is just plain pretty. The coral begins at about half a metre under the surface and gently slopes down to around five metres where it is met by a white sand bottom that reflects the sunlight, before progressing to the outer, deeper reef at around 18 metres.
There are many of the Red Sea usual suspects here, such as masked butterfly fish, yellow bar angelfish, and even crocodile fish basking in the sunny sandy areas. If you are lucky, you may even spot one of the resident hawksbill turtles.
Currents on this reef can be strong at certain times of the tide, so be sure to follow your guide's instructions for a safe and enjoyable experience.
3) Ras Katy
Experience level: Medium
This snorkel spot never seems to receive the recognition that it deserves, with most water lovers requesting to visit the Straits of Tiran or Ras Mohamed instead. However, this site is definitely one that you shouldn't miss. It is one of the locations where you can jump in and see anything from fully grown curious eagle rays to scalloped hammerhead sharks.
Whilst it can be accessed from the shore, the steps are steep and the gates are sometimes locked ― so better not to chance it and visit by boat instead. Another bonus of reaching this area by boat is that you can enjoy a drift snorkel ― allowing you to cover a larger distance and perhaps see the schooling Red Sea bannerfish.
Similarly, to Gordon, the reef plate starts at only half a meter before progressing down to a sandy area which leads to deeper corals. Once again current strength can be strong, especially when reaching the corner.
4) Ras Nasrani
Experience level: Medium
As one of the most beautiful areas, this is like three sites rolled into one and the first time I ever snorkeled here, it reminded me of a magical wonderland. Typically done with the reef on your left as a drift snorkel from the boat, it starts with a drop-off, then a sandy area and finishes with a magnificent coral plateau.
As you swim along the wall, there is a good chance to spot large-sized napoleons, tuna, and trevally jackfish. In the sandy patch, you are almost guaranteed a snoozing pufferfish or a blue-spotted stingray. When you finally reach the flatter coral pasture, there are stunning gorgonian sea fans to enjoy.
As this snorkel starts in a sheltered bay, current in this area is minimal until you reach the corner. It is also usually sheltered from any wind. If you are fortunate enough to visit between May and September, plankton tends to get funnelled into this area ― meaning that there is also a good chance of spotting manta rays and whalesharks.
5) Na'ama Bay
Experience level: Easy
If boats are not your bag, or you are looking for a half-day of in water fun, then Na'ama Bay itself will not disappoint. Although many of the hotels have private beaches in this area, there are some public beaches where you can pay for day use ― giving you access to a sunbed and the sea.
This area is slightly different from the other reefs in this top five as it features one of the only sandy entrances to the Red Sea. Once you have simply walked into the water, you are greeted by small patch corals. One of the best things about this less publicised location is it acts as a nursery to a whole range of creatures ― including many fish that you will not see elsewhere.
Juvenile fish life can be found here in abundance, including eagle rays, network pipefish, angelfish, snapper, and tobies. Of course, if you look hard enough you still have car-sized napoleons, lionfish, and anemone fish as well.
There is rarely any current in this area, and as it is accessed from the shore, it is usually an unguided swim. There can be some boat traffic so if you are snorkeling with only a buddy, make sure to stick to the marked off snorkel and swim zones.
6 Best places to go diving in Saudi Arabia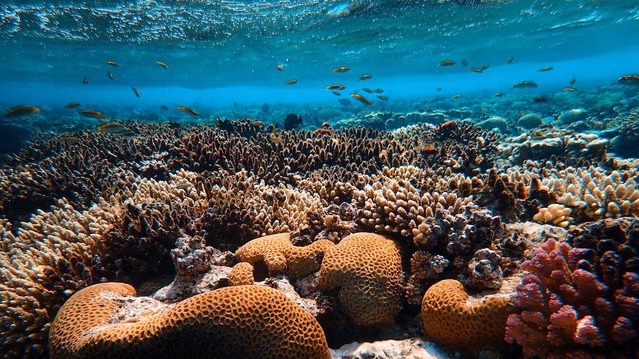 Saudi Arabia is a land of contrasts, rich in ancient history and dazzling cities with dramatic desert scenery throughout. It is one of the least-dived areas of the Red Sea and offers incredible diving among untouched reefs full of life. There are shallow reefs swathed in soft corals, deep walls and challenging wrecks to discover there. Boasting a wealth of reef and pelagic marine life, plus abundant sharks and mantas, Saudi Arabia needs to be on your diving wish list. Read on for our pick of the best places to go diving in Saudi Arabia before the rest of the world discovers this hidden gem.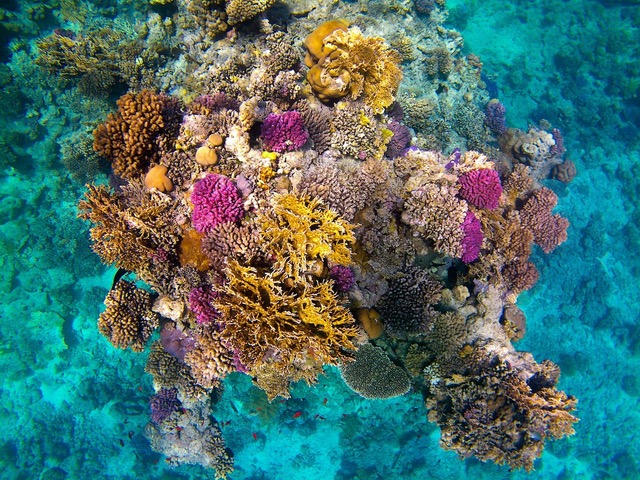 Diving in Makkah
The Mecca Province, also known as the Makkah Province, is home to Mecca and the main port city of Saudi Arabia, Jeddah. This historically-rich area offers spectacular Red Sea marine life and is home to some of the best diving in all of Saudi Arabia. This is where most of the cities that offer scuba diving in Saudi Arabia are found.
Jeddah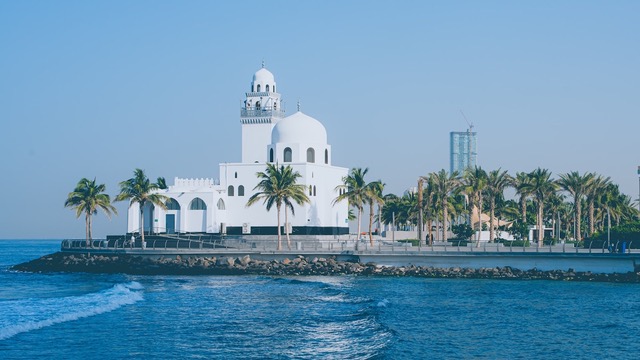 The coastal town of Jeddah is Saudi Arabia's best-known dive destination and offers fantastic wreck diving for all experience levels. As well as hosting famous wrecks, Jeddah has thriving reefs busy with vibrant Red Sea marine life.
There you will find the Ann Ann wreck, the biggest wreck in Jeddah. She sunk in 1977 and is a staggering sight, covered in soft corals. This is a challenging dive, but with the right conditions, you can start at the stern at 32 meters deep and work your way up to 5 meters at the bow.
The Boiler wreck is another one of Jeddah's top dives, offering deep reef and wreck diving from 45 meters deep up to 15 meters. As well as the wreck itself, there are caves, a tunnel, and a reef wall covered in black, pink and bright red corals. On any given day, you have the chance to see sharks, manta rays, and large pelagic fish at this remarkable dive site.
These are just two of the many highlights of diving in Jeddah. You can go diving from shore at Jeddah's luxurious resorts or explore further afield by day-boat diving. With a range of dive centers to choose from, Jeddah is an excellent place to get a scuba certification and experience some of the best Red Sea diving there is.
Farasan Banks, Al Lith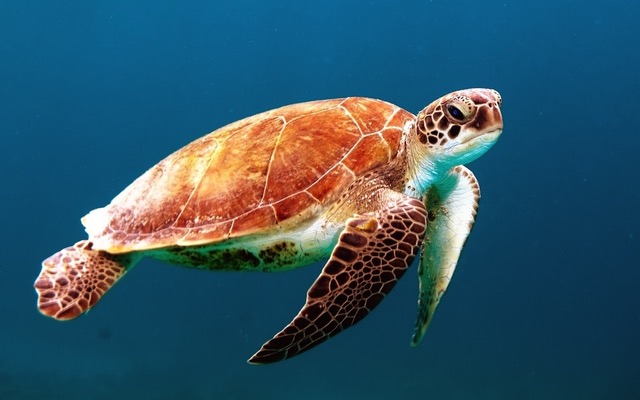 Al Lith, one of the largest seaports in Saudi Arabia, sits just south of Jeddah and is the gateway to one of Saudi Arabia's best-loved dive spots; the Farasan Banks at Jabal Al-Lith Island.
Jabal Al-Lith Island is stunning; swathed in white-and beaches and surrounded by mangroves and thriving coral reefs full of marine life. This little island is fast-gaining the attention of tourists and is an unmissable dive spot.
At the Farasan Banks, you can enjoy diving in the light-filled shallows or explore the depths, which plummet down to 500 meters. It's an excellent destination for novice divers and experienced technical divers alike.
The Banks are well-known for their diverse marine life and boast diverse corals, a mixture of Red Sea reef and pelagic fish, plus numerous sharks. White-tip reef sharks, grey reef, silky, and hammerhead sharks can all be found there.
Five Sisters, Rabigh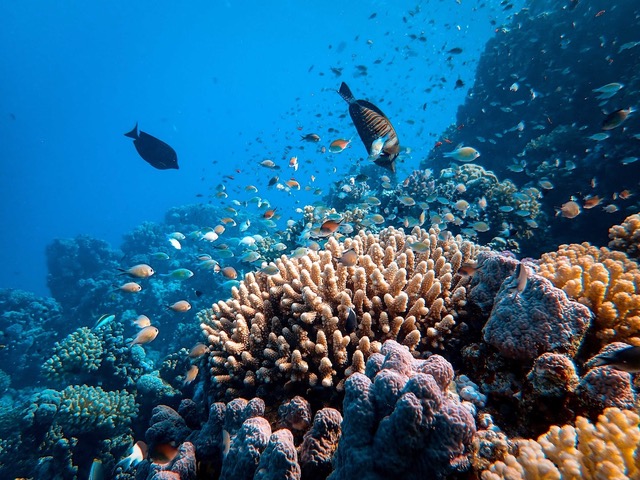 Another great city for diving, Rabigh sits between Jeddah and Yanbu and offers excellent coral reef diving. It is most famous for hosting the Five Sisters Reef: a series of five coral atolls just offshore from Rabigh.
The Five Sisters Reef is Rabigh's most popular dive area and offers outstanding diving. This area is completely untouched, and each atoll has different underwater landscapes, including steep walls, plateaus, columns, and anemone beds. The dive sites are teeming with a wealth of reef life and are covered in corals. Added to that, schools of pelagic fish, hammerheads and mantas are often seen in the blue.
Diving in Madinah
The Madinah Region hosts another of Saudi Arabia's top dive areas, Yanbu. This ancient port city north of Jeddah dates back to around 500BC and was an important rest stop for traders navigating one of the world's oldest trade routes, the Incense Route.
Today, Yanbu is a major port and fast-growing tourist destination, surrounded by azure waters, gorgeous beaches, and untouched reefs. With access to areas such as the Seven Sisters Reef, Yanbu truly deserves its nickname 'the Pearl of the Red Sea'.
Seven Sisters. Yanbu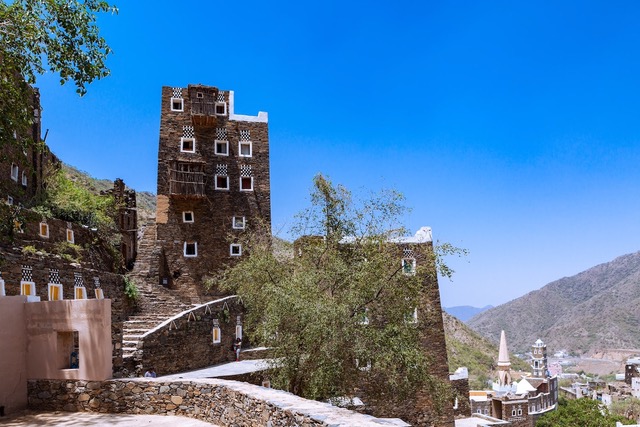 Seven Sisters Reef is known for one thing – hammerhead sharks. This reef hosts these unmistakable sharks almost year-round and offers excellent reef diving as well. There are beautiful shallow coral landscapes to explore, plus plunging walls patrolled by schools of barracuda and snapper.
Abu Galawa, Yanbu
Abu Galawa is part of the Seven Sisters Reef and is an underwater world covered in corals and visited by numerous sharks, including hammerheads. It is one of the most rewarding dives of the Seven Sisters Reef system.
Diving in Tabuk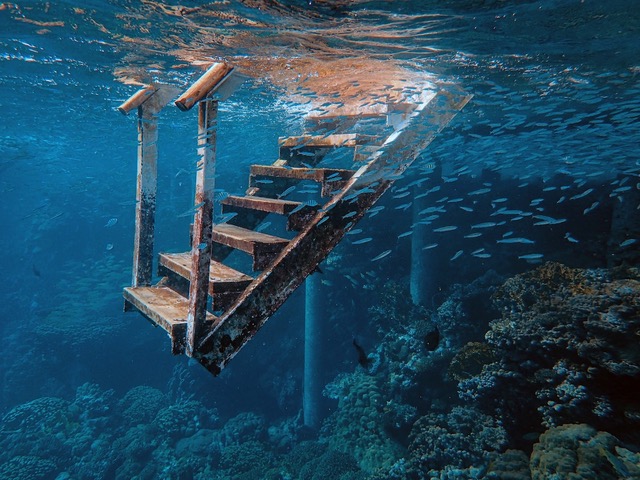 Tabuk
Tabuk Province is less well-known for diving than other areas of Saudi Arabia, yet it boasts the longest stretch of Red Sea coastline in all of Saudi Arabia. It is home to the Red Sea Project and NEOM, two impressive coastal development projects that will put Tabuk firmly on the map of enviable places to go diving in the Red Sea.
Go diving in Tabuk before the rest of the world discovers this dive area. You will be rewarded with crystal-clear, warm waters and pristine coral reefs few people have ever dived. If you like exploratory diving, Tabuk could be the place for you.
—————————————————————————————————————————————————–
Kathryn Curzon, a conservationist and dive travel writer for SSI (Scuba Schools International), wrote this article.
Scuba Diving and Marine Life: Hawksbill Turtle, Red Sea (Watch Video)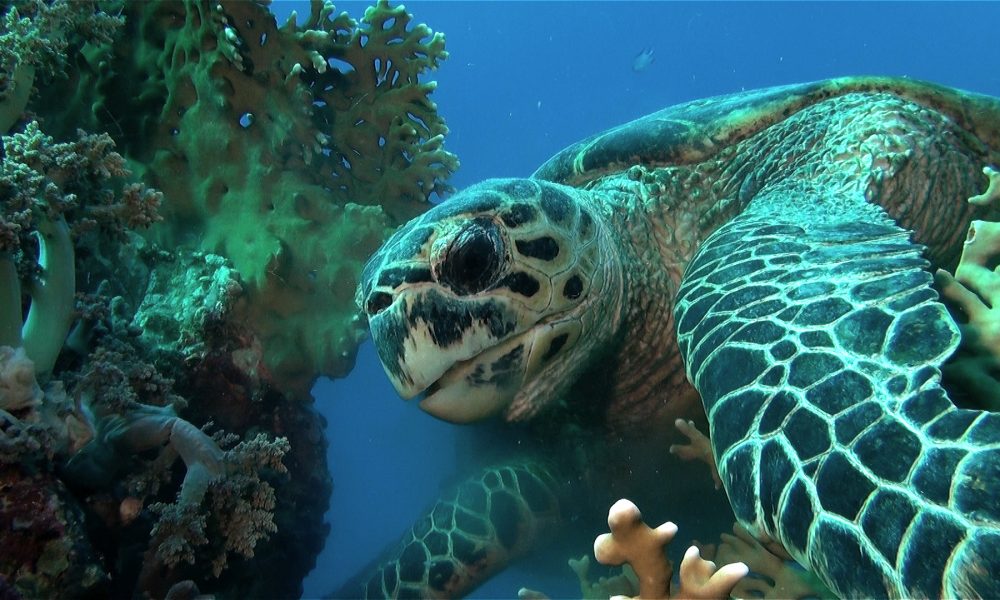 Scubaverse Underwater Videographer and Editor-at-Large Jeff Goodman takes us on a tour of some of his favourite marine life in this video series...