Nick & Caroline meet Hesham Gabr – Founder of Camel Dive Club & Hotel
Whilst on our recent trip to Sharm el Sheikh we got the chance to have lunch with Hesham Gabr, founder, owner and Managing Director at Camel Dive Club & Hotel. We chatted about the early days in Naama Bay, the success of Camel Dive Club, the current situation and his hopes for the future.
Hesham first came to Sharm el Sheikh in 1982, when he was just 22 years old. He had dropped out of his university course in Cairo after becoming disillusioned with life in the city, which was crowded, noisy & polluted. Instead, he dreamed of being one of the pioneers in developing the "unknown" Egypt – the Sinai Peninsula. He was lucky to have a friend with a geologist father, who travelled along the coast and had access to scuba diving equipment. Hesham's first dive was done hanging onto his friends tank and buddy breathing from their only regulator – but he was hooked.
At first Hesham tried to buy a piece of land in Nuweiba, but this fell through. He returned to Sharm, donned a mask and snorkel to see what the reefs off Naama Bay had to offer, and decided to stay. At the time, there were only three, Israeli owned, dive centres in the region. He got a job filling tanks at one of them, working in exchange for learning to dive properly. In 1983, Hesham became a PADI diving instructor, and decided that he should also go back to university to finish his degree in Anthropology. He divided his time, using the midnight bus that ran from Sharm to Cairo, between his studies, and teaching his fellow students to dive.
In March 1986, Hesham Gabr successfully bought his plot of land in Naama Bay. His new diving centre was opened in December of that same year, but as the lawyers were finalising all the paperwork, they phoned Hesham to say that everything was in order apart from one thing – what was the name of this business going to be? Hesham had given no thought to this idea, and as he glanced out of the window, a lone camel wandered down the street past the new dive centre. That was it – "Call it Camel Dive Club," and with that this historic scuba business was born.
In 1994 they started work on the hotel. The architects suggested knocking down the dive centre and building the new joint operation from scratch, but Hesham wanted to keep the centre and ordered them to build around the original site, so the stone walls you see today at the dive centre are still the originals. The hotel was finished in 1997. Now the Camel Dive Club and Hotel offers diving, hotel, food and, of course, the famous roof top bar where divers have always met to discuss their adventures over a cold beer.
The scuba diving business boomed in the 90s and continued to grow for another 20 years, seeing divers flocking here for the great diving, warm, all year round sunshine, clear blue waters and a vibrant social scene. However, with political changes and a terrible terrorist attack, numbers coming here have plummeted. If you look down the main streets, it is like a ghost town, but as we talked to Hesham about these troubled times, we were delighted to hear some optimism from him. Many divers are now returning, particularly with from mainland Europe as they are able to fly directly once again; they are returning to a destination they have always loved. Many have never stopped, with loyal Camel Dive Club customers finding a way to come visit throughout. But, flight capacities are limited and even when the UK finally does give Sharm airport the all clear, it will take some time for the travel companies to add flights onto their schedules. Hesham expects 2017 to be another tough year, but not quite as tough as the last two years. But, he has high hopes for 2018.
The positive news right now is that the dive sites are uncrowded, the reefs have been under less pressure and are, as a result, in spectacular health. In our next feature for Scubaverse we will talk about how you can get there right now, fully insured and with some great deals on offer.
For more from Nick and Caroline, visit www.frogfishphotography.com.
6 Best places to go diving in Saudi Arabia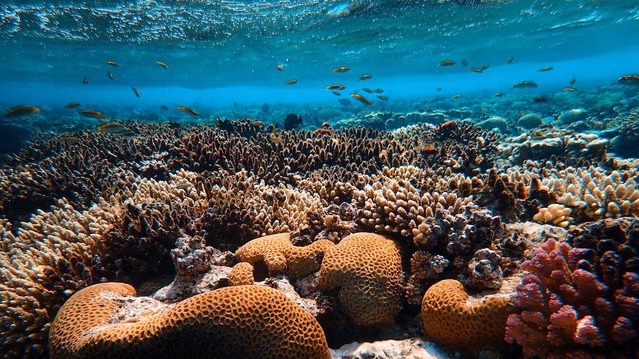 Saudi Arabia is a land of contrasts, rich in ancient history and dazzling cities with dramatic desert scenery throughout. It is one of the least-dived areas of the Red Sea and offers incredible diving among untouched reefs full of life. There are shallow reefs swathed in soft corals, deep walls and challenging wrecks to discover there. Boasting a wealth of reef and pelagic marine life, plus abundant sharks and mantas, Saudi Arabia needs to be on your diving wish list. Read on for our pick of the best places to go diving in Saudi Arabia before the rest of the world discovers this hidden gem.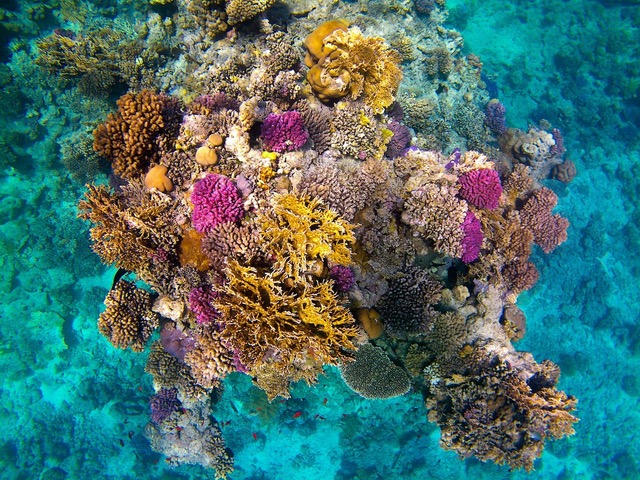 Diving in Makkah
The Mecca Province, also known as the Makkah Province, is home to Mecca and the main port city of Saudi Arabia, Jeddah. This historically-rich area offers spectacular Red Sea marine life and is home to some of the best diving in all of Saudi Arabia. This is where most of the cities that offer scuba diving in Saudi Arabia are found.
Jeddah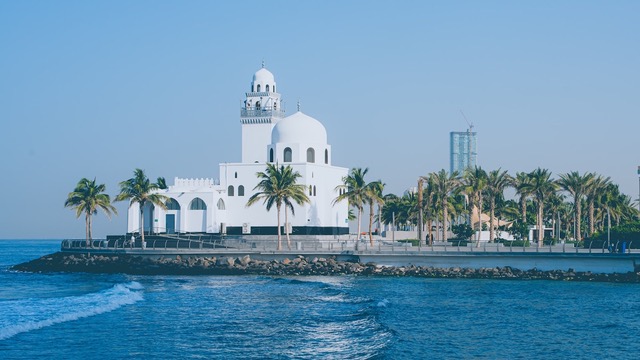 The coastal town of Jeddah is Saudi Arabia's best-known dive destination and offers fantastic wreck diving for all experience levels. As well as hosting famous wrecks, Jeddah has thriving reefs busy with vibrant Red Sea marine life.
There you will find the Ann Ann wreck, the biggest wreck in Jeddah. She sunk in 1977 and is a staggering sight, covered in soft corals. This is a challenging dive, but with the right conditions, you can start at the stern at 32 meters deep and work your way up to 5 meters at the bow.
The Boiler wreck is another one of Jeddah's top dives, offering deep reef and wreck diving from 45 meters deep up to 15 meters. As well as the wreck itself, there are caves, a tunnel, and a reef wall covered in black, pink and bright red corals. On any given day, you have the chance to see sharks, manta rays, and large pelagic fish at this remarkable dive site.
These are just two of the many highlights of diving in Jeddah. You can go diving from shore at Jeddah's luxurious resorts or explore further afield by day-boat diving. With a range of dive centers to choose from, Jeddah is an excellent place to get a scuba certification and experience some of the best Red Sea diving there is.
Farasan Banks, Al Lith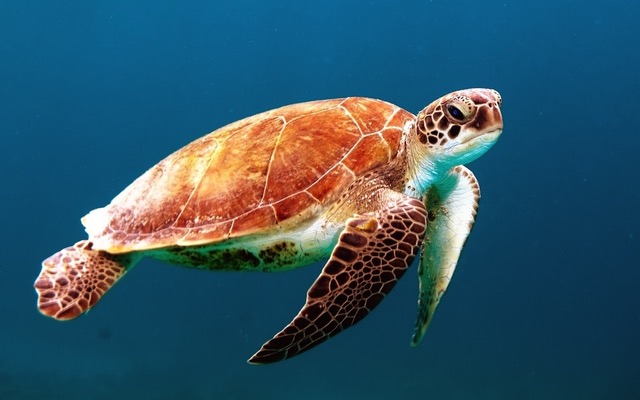 Al Lith, one of the largest seaports in Saudi Arabia, sits just south of Jeddah and is the gateway to one of Saudi Arabia's best-loved dive spots; the Farasan Banks at Jabal Al-Lith Island.
Jabal Al-Lith Island is stunning; swathed in white-and beaches and surrounded by mangroves and thriving coral reefs full of marine life. This little island is fast-gaining the attention of tourists and is an unmissable dive spot.
At the Farasan Banks, you can enjoy diving in the light-filled shallows or explore the depths, which plummet down to 500 meters. It's an excellent destination for novice divers and experienced technical divers alike.
The Banks are well-known for their diverse marine life and boast diverse corals, a mixture of Red Sea reef and pelagic fish, plus numerous sharks. White-tip reef sharks, grey reef, silky, and hammerhead sharks can all be found there.
Five Sisters, Rabigh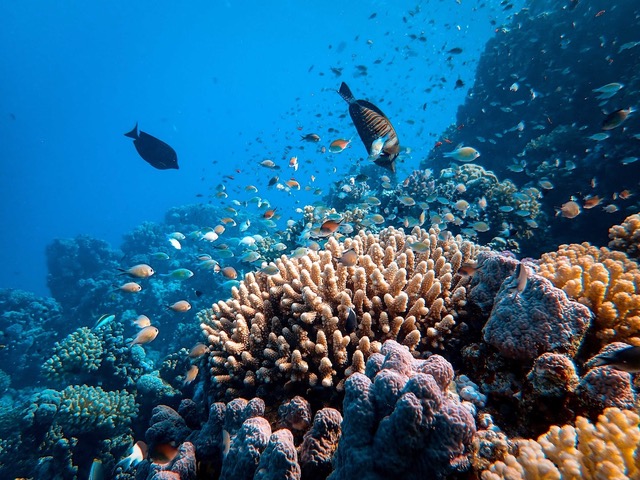 Another great city for diving, Rabigh sits between Jeddah and Yanbu and offers excellent coral reef diving. It is most famous for hosting the Five Sisters Reef: a series of five coral atolls just offshore from Rabigh.
The Five Sisters Reef is Rabigh's most popular dive area and offers outstanding diving. This area is completely untouched, and each atoll has different underwater landscapes, including steep walls, plateaus, columns, and anemone beds. The dive sites are teeming with a wealth of reef life and are covered in corals. Added to that, schools of pelagic fish, hammerheads and mantas are often seen in the blue.
Diving in Madinah
The Madinah Region hosts another of Saudi Arabia's top dive areas, Yanbu. This ancient port city north of Jeddah dates back to around 500BC and was an important rest stop for traders navigating one of the world's oldest trade routes, the Incense Route.
Today, Yanbu is a major port and fast-growing tourist destination, surrounded by azure waters, gorgeous beaches, and untouched reefs. With access to areas such as the Seven Sisters Reef, Yanbu truly deserves its nickname 'the Pearl of the Red Sea'.
Seven Sisters. Yanbu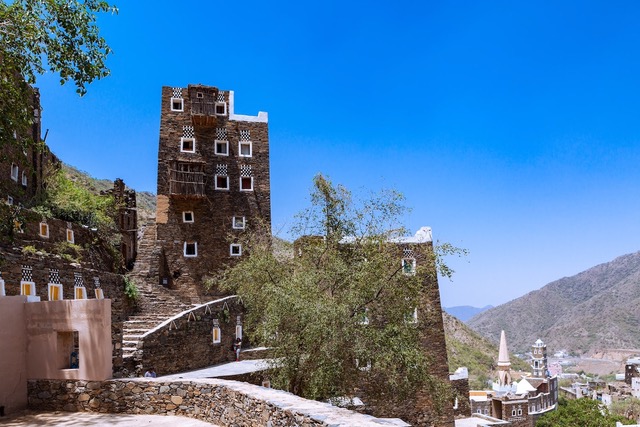 Seven Sisters Reef is known for one thing – hammerhead sharks. This reef hosts these unmistakable sharks almost year-round and offers excellent reef diving as well. There are beautiful shallow coral landscapes to explore, plus plunging walls patrolled by schools of barracuda and snapper.
Abu Galawa, Yanbu
Abu Galawa is part of the Seven Sisters Reef and is an underwater world covered in corals and visited by numerous sharks, including hammerheads. It is one of the most rewarding dives of the Seven Sisters Reef system.
Diving in Tabuk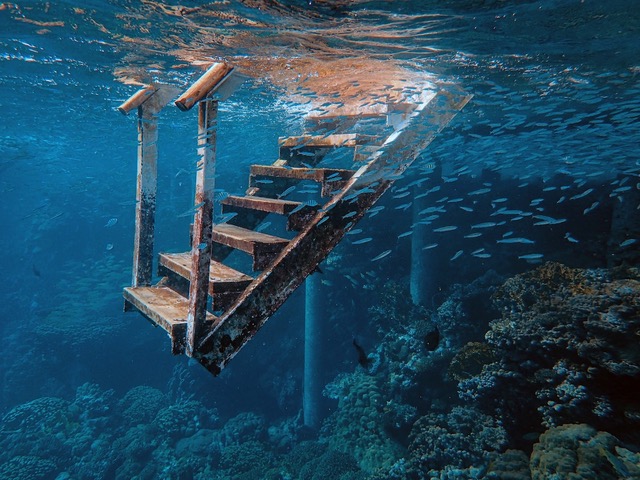 Tabuk
Tabuk Province is less well-known for diving than other areas of Saudi Arabia, yet it boasts the longest stretch of Red Sea coastline in all of Saudi Arabia. It is home to the Red Sea Project and NEOM, two impressive coastal development projects that will put Tabuk firmly on the map of enviable places to go diving in the Red Sea.
Go diving in Tabuk before the rest of the world discovers this dive area. You will be rewarded with crystal-clear, warm waters and pristine coral reefs few people have ever dived. If you like exploratory diving, Tabuk could be the place for you.
—————————————————————————————————————————————————–
Kathryn Curzon, a conservationist and dive travel writer for SSI (Scuba Schools International), wrote this article.
Scuba Diving and Marine Life: Hawksbill Turtle, Red Sea (Watch Video)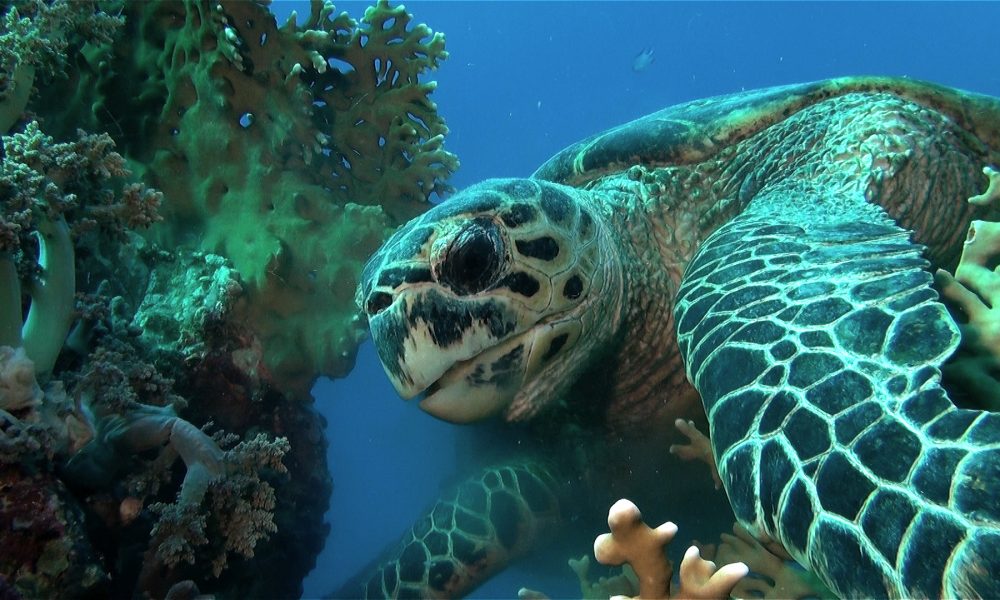 Scubaverse Underwater Videographer and Editor-at-Large Jeff Goodman takes us on a tour of some of his favourite marine life in this video series...