Emperor Divers launches 'Covid Diver Heroes' initiative
Do you know a diver who has been heroic this past year? Emperor know that, worldwide, people have had to step up during this pandemic which has affected so many lives. They want to reward some real heroes with free liveaboard trips in the Red Sea or Maldives.
Luke Atkinson, Emperor's Red Sea Manager, said: "This initiative is our way of saying 'thank you' to all those hundreds of people who have taken a selfless interest in looking after the vulnerable in their community. Examples could include healthworkers, carers or those who have come out of retirement to volunteer locally, but really we know there are many other ways people have been heroic."
Emperor want to hear from people who know a heroic diver who would love to have a free liveaboard trip to look forward to in the future. People need to nominate a Covid Hero Diver and tell Emperor (in 100 – 200 words) why they deserve a free trip, and whether they would prefer the Red Sea or the Maldives. A multinational panel of Emperor's most loyal and compassionate staff will judge the entries and pick a winner every 2 weeks for the next 4 months. There are four Red Sea and four Maldives liveaboards to be earned, so get nominating and give that hero a reward for their amazing work!
Winners will be announced by 14th (Maldives) and 28th (Red Sea) of each month starting 28th Feb '21 and ending 14thJune '21. Final entries for Red Sea by 20th May '21 and Maldives 5th June '21.
Entries, comments and questions should be sent to heroes@emperordivers.com
---
Terms & Conditions apply: Please contact heroes@emperordivers.com for details.
Calling all ocean torchbearers in Hurghada, Egypt!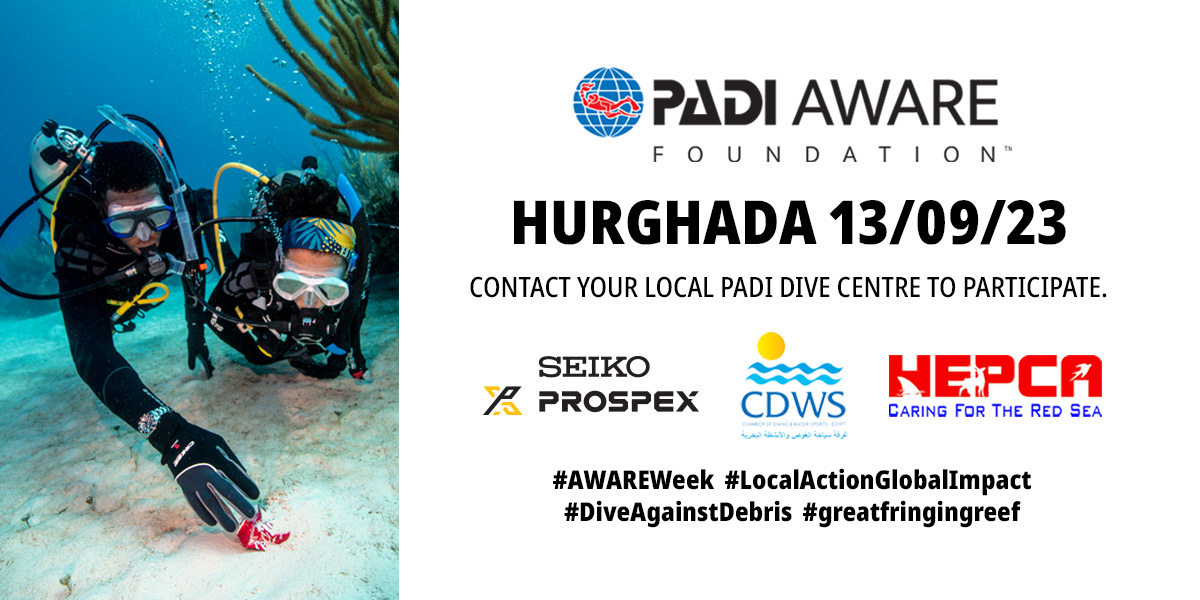 As part of PADI AWARE Week, we are thrilled to announce an exciting collaboration between PADI, PADI AWARE, Seiko, HEPCA, and CDWS. Join them for an extraordinary underwater clean-up event at Magawish Island, Hurghada, on the 13th September 2023.
Guided by local PADI dive centers and marine experts from HEPCA, you can participate in a Dive Against Debris and make a tangible difference in saving our ocean.
Imagine diving into the crystal-clear waters of the Red Sea, surrounded by vibrant marine life, while actively contributing to its preservation. Plus, you'll have the opportunity to connect with your local dive community and experience the wonders of this remarkable ecosystem.
Participants can also enjoy some fantastic giveaways, including hats, T-shirts, metal water bottles, and more.
Key Information
Date: 13th September 2023
Time: 10am
Location: Magawish Island, Hurghada
Requirements: Participants must be PADI Open Water certified
To secure your spot simply sign up here or contact a participating local PADI Dive Center in Hurghada.
Participating PADI Dive Centers at time of writing:
Emperor Divers welcome divers to Seven Seas with 20% off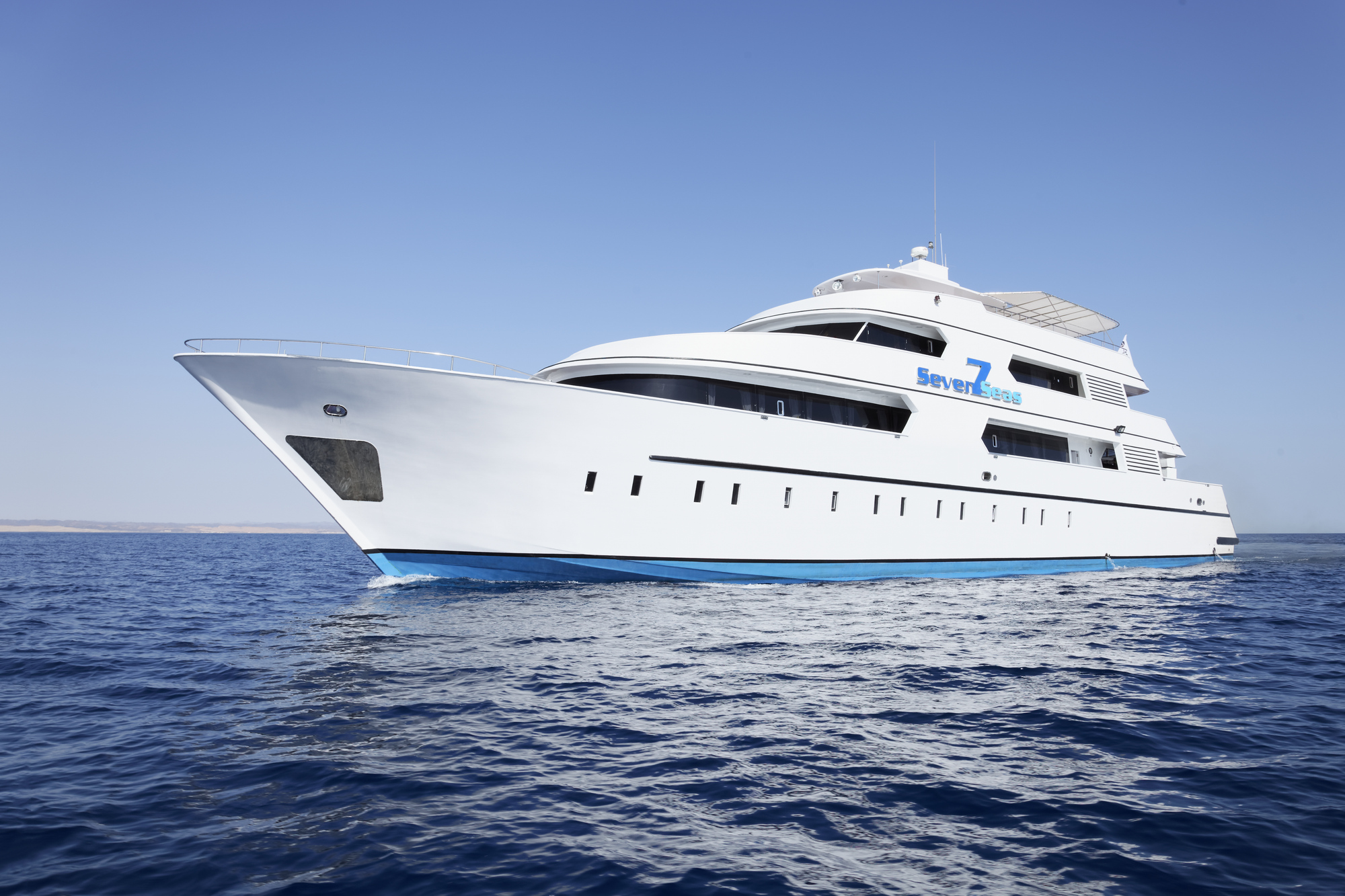 The much-loved Red Sea liveaboard Seven Seas has become a full member of the Emperor Divers fleet.
Having worked in collaboration with the Seven Seas team in recent months, Emperor have now integrated her into their fleet to make her their flagship vessel in the region.
Seven Seas has won the "Best Liveaboard in the Red Sea" award on five occasions which speaks volumes for the quality of trip she offers. She is a true icon of liveaboard holidays in this region providing a great diving experience from truly elegant surroundings.
At 41 metres long with 12 spacious cabins – each with marble clad en-suite and separate shower room – there is plenty of room to relax, while the five-star service on board includes sensational food and wonderful facilities. She is perfect for diving as the large deck has spacious and powerful zodiac tenders with ladders.
The view from the barbecue lounge – where freshly-grilled food is produced – on the upper deck is amazing while there is also a large dining room, welcoming bar and beautiful sundeck.
Bringing such a fantastic boat into the team is a real cause for celebration at Emperor who will now do everything they can to continue providing the high-quality diving holidays for which Seven Seas is renowned.
SPECIAL WELCOME OFFER – GET 20% OFF!
Anyone booking a 2023 sailing on Seven Seas will receive 20% off the cost of their trip. That's a massive saving and a great way to welcome Seven Seas to the Emperor family.
For more, visit www.emperordivers.com