Spring into the Regaldive Red Sea Sale!
Longer days can only mean one thing – spring has sprung! Bid winter goodbye with a fantastic Red Sea offer where you can save up to 40% on your next dive holiday with UK-based Tour Operator Regaldive.
Check out these special offers:
Dive El Gouna from £1,325pp – SAVE £70pp
Stay at the Three Corners Rihana Resort and enjoy the very best diving of the northern Red Sea. Highlights include spectacular coral gardens, wrecks, turtles and dolphin encounters.
Dive Marsa Alam from £1,295pp – SAVE £100pp
Located in the heart of Abu Dabour Bay, Concorde Moreen is surrounded by lush gardens and overlooks a vast stretch of beach. Shore diving is fantastic here and day trips to Elphinstone can be arranged.
Packages include: Flights from the UK, 7-nights in a twin share room, all inclusive meal plan, 10 dives (tanks and weights), transfers and the Regaldive meet and greet service. 
Breakers Soma Bay – SAVE 20% 
Located directly opposite the magnificent Soma Bay house reef, Breakers is built for divers. Offering superb views of the house reef, lagoon and sea, it's the perfect location and just a short walk to the water's edge. (Book by 31 Mar)  
Lahami Bay Resort, Lahami Bay – SAVE 30% 
Stay at the southernmost beach resort in Egypt and enjoy shore dives, night dives and wall dives. Situated near renowned dive sites Fury Shoal and Gota Soraya, this relaxed resort is ideal for divers looking to unwind.
Steigenberger Al Dau Beach Hotel, Hurghada – SAVE 40% 
Experience sophisticated luxury in this five star deluxe hotel. Make use of the private beach between dives and explore Hurghada's stunning marine park, incredible wrecks and resident dolphin pod.
Discounts are on accommodation. Book by 30 Apr except where specified. Travel by 31 Oct 2021.
To request a quote and book your Red Sea dive holiday, contact a member of the Regaldive team today.
Book now for Underwater Video Workshop at Marsa Shagra this November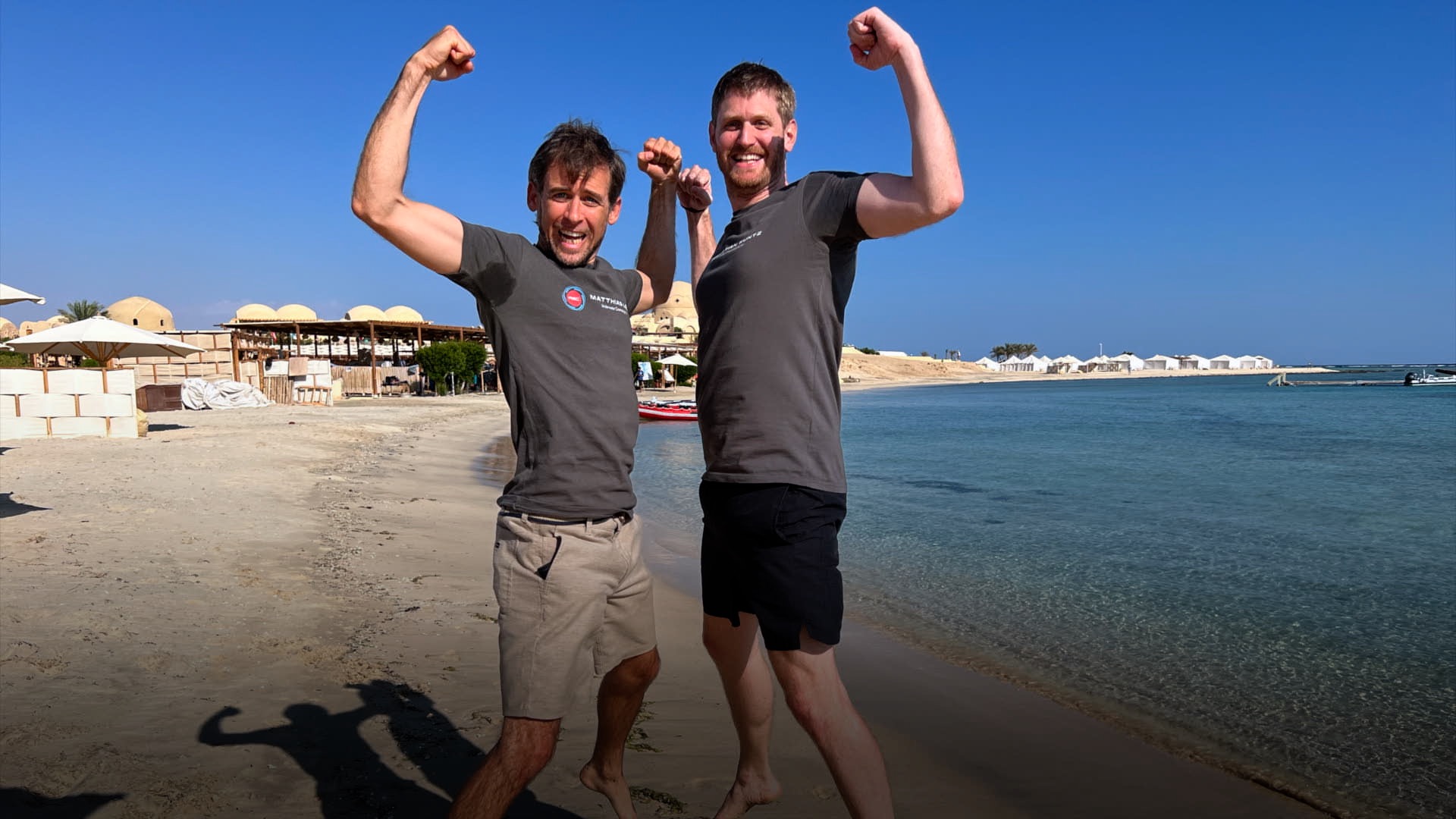 Improve your underwater video skills while meeting new dive buddies and enjoying a relaxed week of world class diving at this Underwater Video Workshop in Marsa Shagra Village, Egypt from November 19th – 26th 2022.
After the huge success they had with their first live and on location Underwater Video Workshop in Bonaire earlier this year (see what the participants said about the workshop in Bonaire), Matthias Lebo and Sebastian Kuntz from the Underwater Filmmaking School spontaneously decided to host another Underwater Video Workshop, this time in the beautiful Red Sea.
A maximum of 10 participants will be able to enjoy 7 nights at Marsa Shagra Village near Marsa Alam with 5 days of unlimited house reef diving, some trips to the famous Elphinstone Reef, Marsa Abu Dabab and the Dolphin House, all while working on their underwater videography skills.
The Underwater Video Workshop includes:
Matthias & Sebastian will be actively coaching before, while and after diving with the group, sharing their knowledge, giving tips and helping with any underwater videography related questions that may come up during the workshop.
The evenings will be used either to learn about specific underwater videography topics or to review your footage taken during the day. Mini-challenges will help put in action what you learn during those evening session.
You will have the possibility to test out different underwater camera gear that they will bring with them and will be available to you on location throughout the workshop.
Workshop cost:
EUR 1950.- per person (double occupancy – twin or double)
EUR 2600.- per person (single occupancy)
Included in the workshop cost:
7 nights accommodation for double occupancy
(Add 650€ for single occupancy)
full-board including normal soft drinks, water, coffee & tea
Transfer from/to Marsa Alam Airport
(Add 52€ per person for Hurghada Airport)
5 days unlimited house reef diving
2 speedboat trips to Elphinstone (single tank)
1 trip to Marsa Abu Dabab (two tank)
Possibility for personal coaching through Matthias & Sebastian during all diving days
Possibility to try out different underwater camera gear
Daily presentations/mini-challenges/footage reviews
Fun filled week with like minded divers
Exclusive Workshop Welcome Bag (EWWB)
NOT Included in the trip costs:
All flights
Any required visas for travel to and within Egypt
All beverages (besides coffee, tea, water and normal softdrinks)
Travel and Dive Insurance (strongly recommended)
Rental Equipment (if needed)
32% NITROX (2€/tank)
15L tanks (3€/tank)
Privat 1:1 sessions with Matthias or Sebastian
Additional dive trips
Personal expenses
Gratitudes/tips for the hotel and dive center staff
The workshop is suitable for every experience level, from beginner all the way to experienced underwater videographers.
For more information visit https://www.matthiaslebo.com/live-workshops/ or send an e-mail to bookings@matthiaslebo.com.
6 Best places to go diving in Saudi Arabia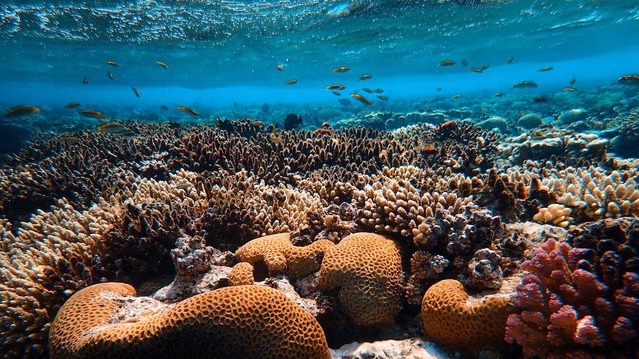 Saudi Arabia is a land of contrasts, rich in ancient history and dazzling cities with dramatic desert scenery throughout. It is one of the least-dived areas of the Red Sea and offers incredible diving among untouched reefs full of life. There are shallow reefs swathed in soft corals, deep walls and challenging wrecks to discover there. Boasting a wealth of reef and pelagic marine life, plus abundant sharks and mantas, Saudi Arabia needs to be on your diving wish list. Read on for our pick of the best places to go diving in Saudi Arabia before the rest of the world discovers this hidden gem.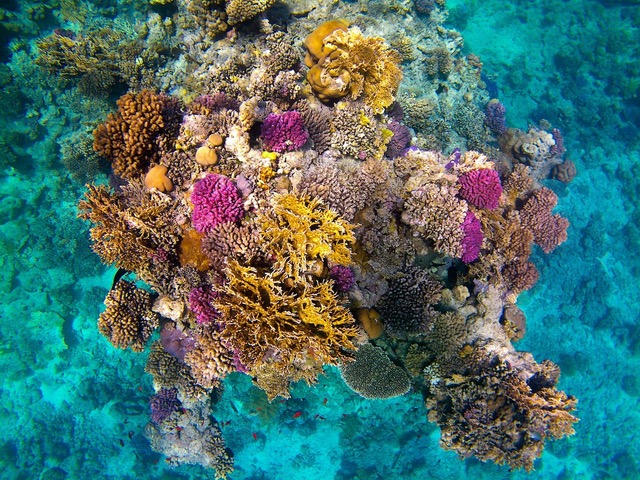 Diving in Makkah
The Mecca Province, also known as the Makkah Province, is home to Mecca and the main port city of Saudi Arabia, Jeddah. This historically-rich area offers spectacular Red Sea marine life and is home to some of the best diving in all of Saudi Arabia. This is where most of the cities that offer scuba diving in Saudi Arabia are found.
Jeddah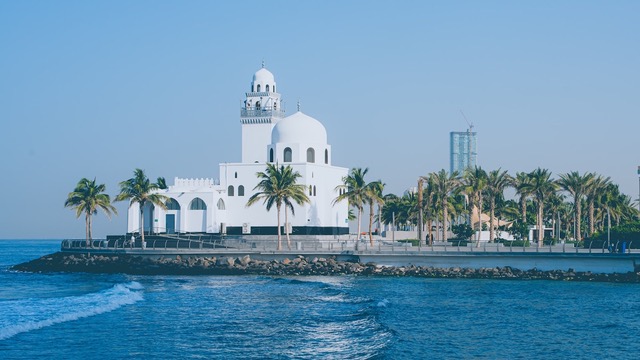 The coastal town of Jeddah is Saudi Arabia's best-known dive destination and offers fantastic wreck diving for all experience levels. As well as hosting famous wrecks, Jeddah has thriving reefs busy with vibrant Red Sea marine life.
There you will find the Ann Ann wreck, the biggest wreck in Jeddah. She sunk in 1977 and is a staggering sight, covered in soft corals. This is a challenging dive, but with the right conditions, you can start at the stern at 32 meters deep and work your way up to 5 meters at the bow.
The Boiler wreck is another one of Jeddah's top dives, offering deep reef and wreck diving from 45 meters deep up to 15 meters. As well as the wreck itself, there are caves, a tunnel, and a reef wall covered in black, pink and bright red corals. On any given day, you have the chance to see sharks, manta rays, and large pelagic fish at this remarkable dive site.
These are just two of the many highlights of diving in Jeddah. You can go diving from shore at Jeddah's luxurious resorts or explore further afield by day-boat diving. With a range of dive centers to choose from, Jeddah is an excellent place to get a scuba certification and experience some of the best Red Sea diving there is.
Farasan Banks, Al Lith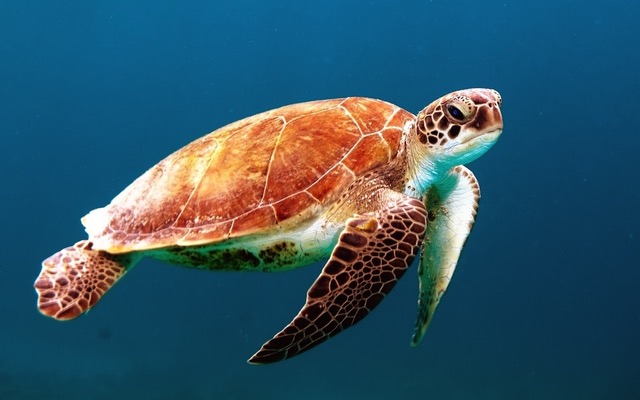 Al Lith, one of the largest seaports in Saudi Arabia, sits just south of Jeddah and is the gateway to one of Saudi Arabia's best-loved dive spots; the Farasan Banks at Jabal Al-Lith Island.
Jabal Al-Lith Island is stunning; swathed in white-and beaches and surrounded by mangroves and thriving coral reefs full of marine life. This little island is fast-gaining the attention of tourists and is an unmissable dive spot.
At the Farasan Banks, you can enjoy diving in the light-filled shallows or explore the depths, which plummet down to 500 meters. It's an excellent destination for novice divers and experienced technical divers alike.
The Banks are well-known for their diverse marine life and boast diverse corals, a mixture of Red Sea reef and pelagic fish, plus numerous sharks. White-tip reef sharks, grey reef, silky, and hammerhead sharks can all be found there.
Five Sisters, Rabigh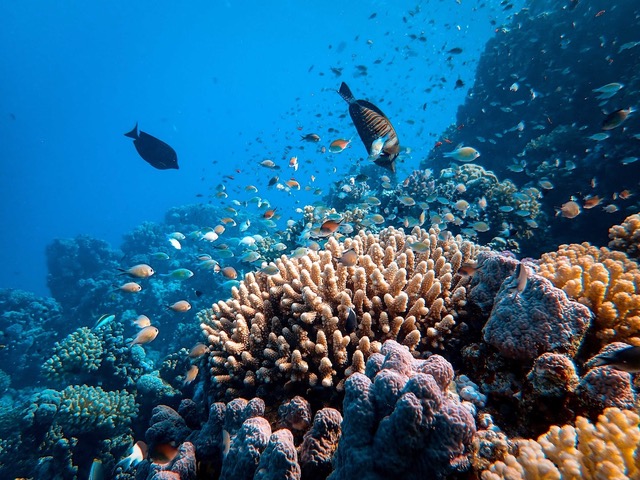 Another great city for diving, Rabigh sits between Jeddah and Yanbu and offers excellent coral reef diving. It is most famous for hosting the Five Sisters Reef: a series of five coral atolls just offshore from Rabigh.
The Five Sisters Reef is Rabigh's most popular dive area and offers outstanding diving. This area is completely untouched, and each atoll has different underwater landscapes, including steep walls, plateaus, columns, and anemone beds. The dive sites are teeming with a wealth of reef life and are covered in corals. Added to that, schools of pelagic fish, hammerheads and mantas are often seen in the blue.
Diving in Madinah
The Madinah Region hosts another of Saudi Arabia's top dive areas, Yanbu. This ancient port city north of Jeddah dates back to around 500BC and was an important rest stop for traders navigating one of the world's oldest trade routes, the Incense Route.
Today, Yanbu is a major port and fast-growing tourist destination, surrounded by azure waters, gorgeous beaches, and untouched reefs. With access to areas such as the Seven Sisters Reef, Yanbu truly deserves its nickname 'the Pearl of the Red Sea'.
Seven Sisters. Yanbu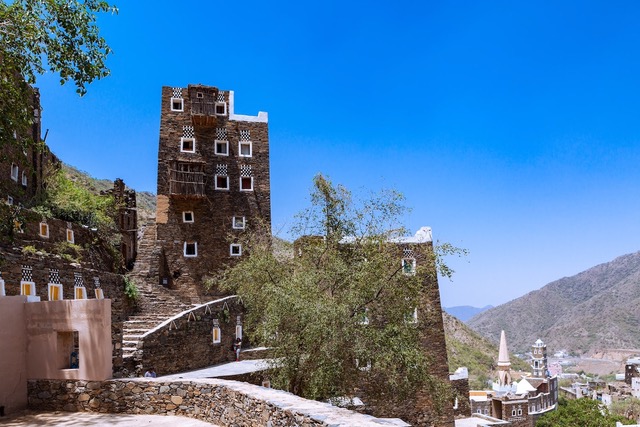 Seven Sisters Reef is known for one thing – hammerhead sharks. This reef hosts these unmistakable sharks almost year-round and offers excellent reef diving as well. There are beautiful shallow coral landscapes to explore, plus plunging walls patrolled by schools of barracuda and snapper.
Abu Galawa, Yanbu
Abu Galawa is part of the Seven Sisters Reef and is an underwater world covered in corals and visited by numerous sharks, including hammerheads. It is one of the most rewarding dives of the Seven Sisters Reef system.
Diving in Tabuk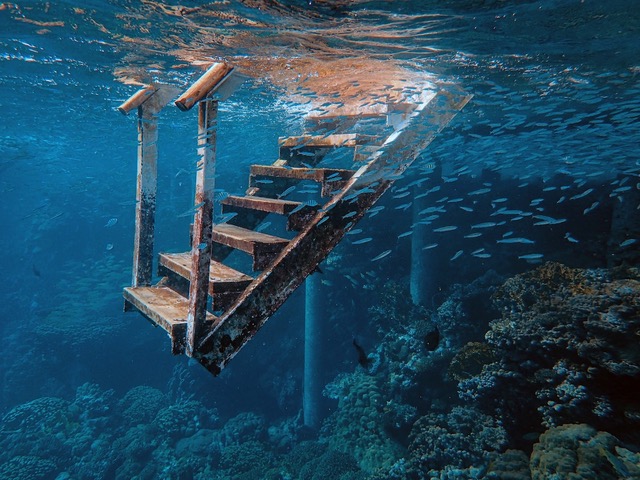 Tabuk
Tabuk Province is less well-known for diving than other areas of Saudi Arabia, yet it boasts the longest stretch of Red Sea coastline in all of Saudi Arabia. It is home to the Red Sea Project and NEOM, two impressive coastal development projects that will put Tabuk firmly on the map of enviable places to go diving in the Red Sea.
Go diving in Tabuk before the rest of the world discovers this dive area. You will be rewarded with crystal-clear, warm waters and pristine coral reefs few people have ever dived. If you like exploratory diving, Tabuk could be the place for you.
—————————————————————————————————————————————————–
Kathryn Curzon, a conservationist and dive travel writer for SSI (Scuba Schools International), wrote this article.