Ross Kemp on… Blue O Two's Blue Melody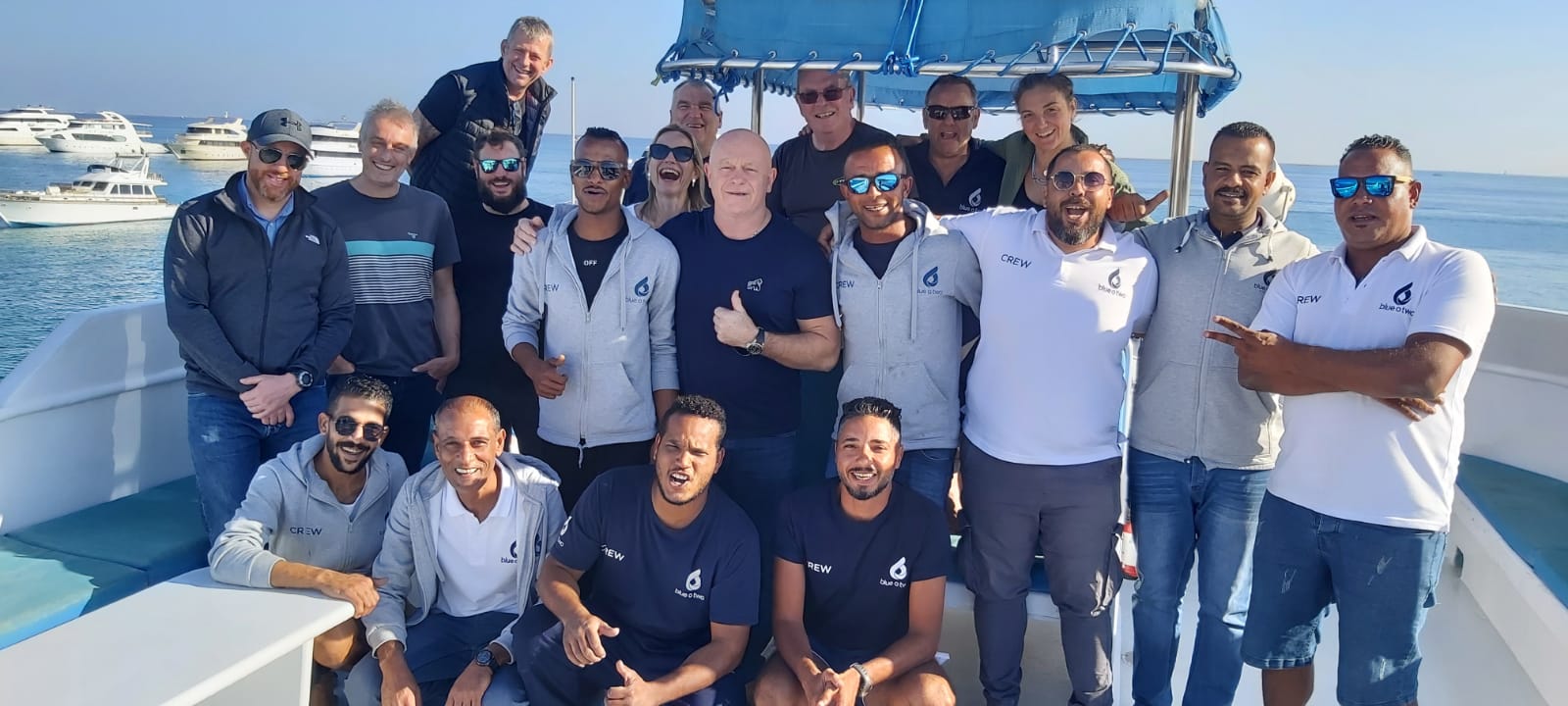 Blue O Two were recently delighted to welcome Ross Kemp on board their award-winning Red Sea liveaboard, Blue Melody. He was filming for his latest documentary series, Ross Kemp: Deep Sea Treasure Hunter, which is now on Sky History on Mondays at 9pm (UK).
The series follows Ross as he explores remnants of some of the most significant moments in British history. During his stay on Blue Melody, he uncovered some of Britain's Imperial past in the Red Sea.
Other episodes include a visit to the site of one of the most famous shipwrecks ever discovered, the Mary Rose, to mark the 40th anniversary of the ship being raised. Ross and his team also dived abandoned D-Day and Cornish wrecks. Among others in his team, Ross was joined in the Red Sea by marine archaeologist, Mallory Hass, legendary Dive Master, Neil Brock, as well as safety diver, Mark Culwick.
Aside from his many other exploits, Ross is a recognised figure in the UK diving industry. He delighted audiences at Go Diving Show 2023, as one of the speakers.
Mel Hicks, Blue O Two's customer representative in the Red Sea resort, gave the low down of her experience with Ross.
"I spent the day with him and the crew on Saturday as we had a bus to go around Hurghada and do some filming on land.  He got recognized by some Brits on holiday while we were out and was very down to earth and chilled out about it – not like his Eastenders character at all!
I asked him if he gets recognized a lot still and does he mind it. He said not at all. When he's out drinking, people often like to buy him drinks and have a good knees up, like Grant would do in the Old Vic pub, and only the occasional drunk ones want to try and fight with him.
The crew were constantly joking with him while we were driving around and he took it really well. News got around Hurghada that he was here and he said he would be happy to sign autographs/photos to send to people as he couldn't make a night out due to prepping for filming.
For his departure transfer me and Teresa did sing the theme tune to Eastenders for him, which if you have ever heard me singing karaoke, it's not a pleasant experience!"
Poor Ross! And what a lovely chap he is.
Visit www.blueotwo.com to find out more about Blue Melody and the wonders of diving in the Red Sea.
Calling all ocean torchbearers in Hurghada, Egypt!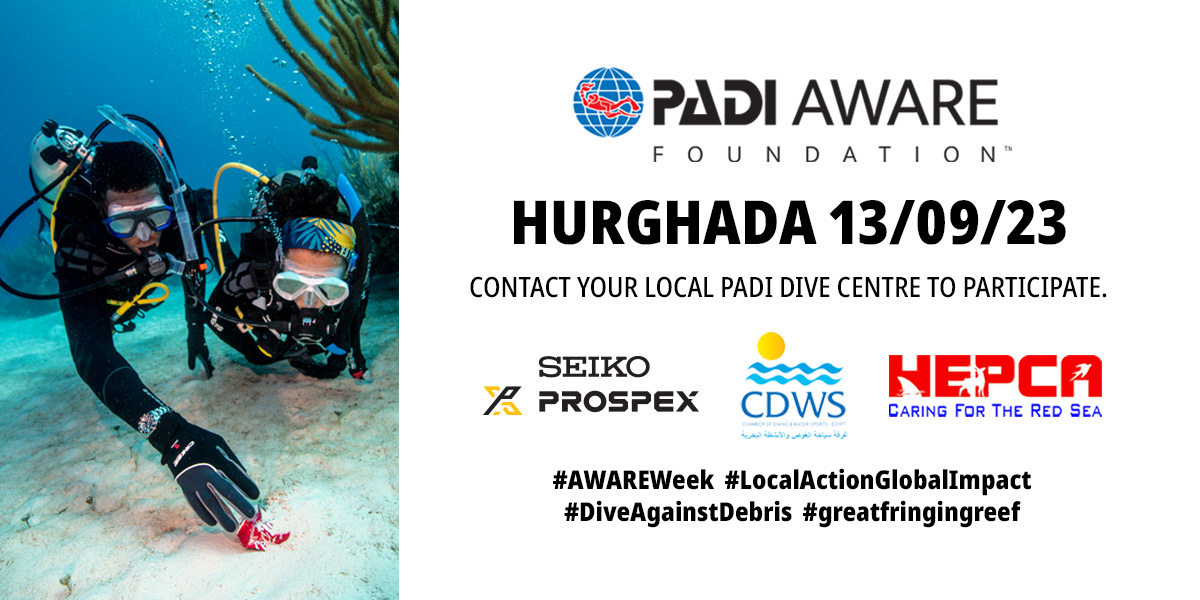 As part of PADI AWARE Week, we are thrilled to announce an exciting collaboration between PADI, PADI AWARE, Seiko, HEPCA, and CDWS. Join them for an extraordinary underwater clean-up event at Magawish Island, Hurghada, on the 13th September 2023.
Guided by local PADI dive centers and marine experts from HEPCA, you can participate in a Dive Against Debris and make a tangible difference in saving our ocean.
Imagine diving into the crystal-clear waters of the Red Sea, surrounded by vibrant marine life, while actively contributing to its preservation. Plus, you'll have the opportunity to connect with your local dive community and experience the wonders of this remarkable ecosystem.
Participants can also enjoy some fantastic giveaways, including hats, T-shirts, metal water bottles, and more.
Key Information
Date: 13th September 2023
Time: 10am
Location: Magawish Island, Hurghada
Requirements: Participants must be PADI Open Water certified
To secure your spot simply sign up here or contact a participating local PADI Dive Center in Hurghada.
Participating PADI Dive Centers at time of writing:
Emperor Divers welcome divers to Seven Seas with 20% off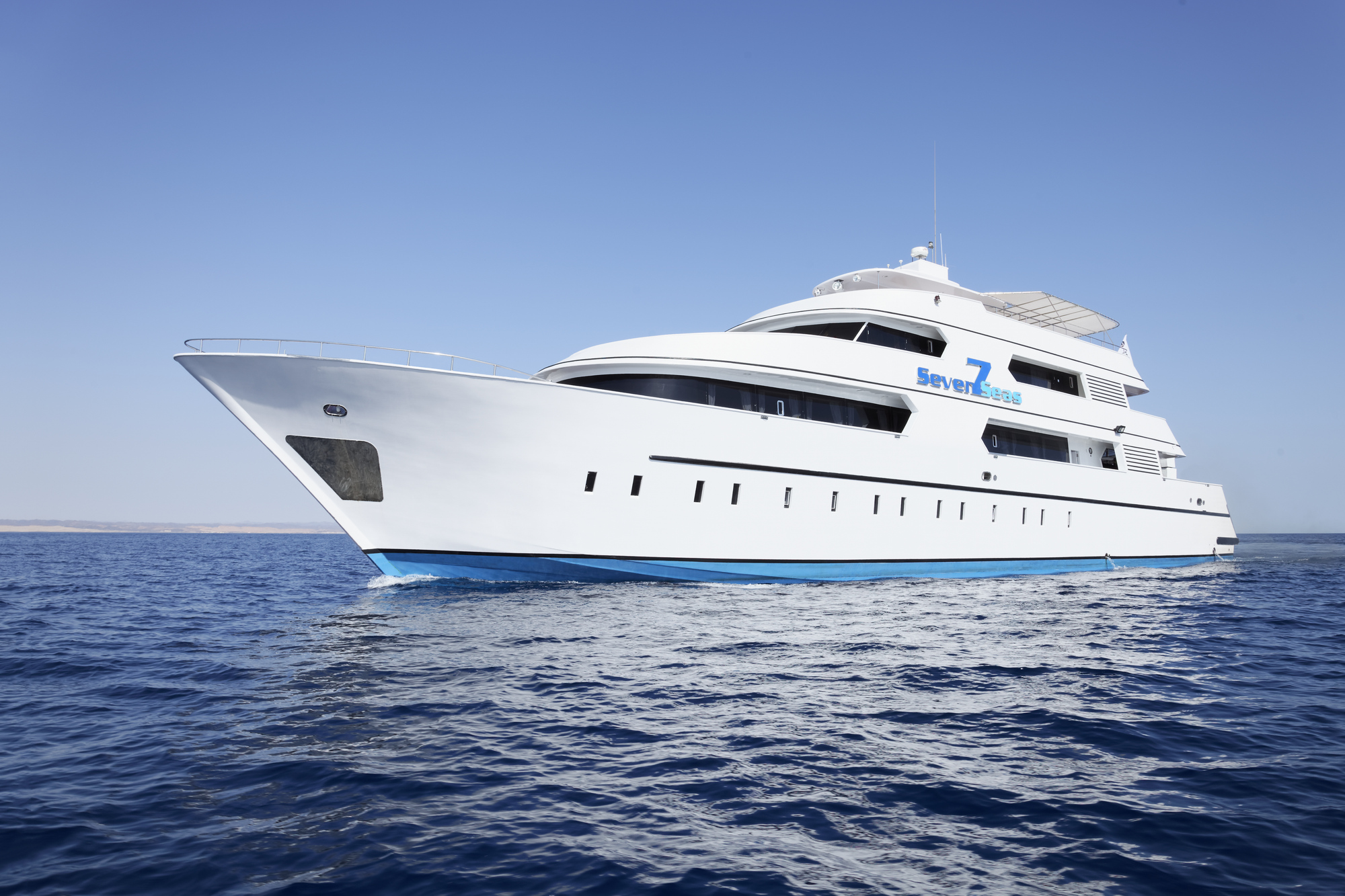 The much-loved Red Sea liveaboard Seven Seas has become a full member of the Emperor Divers fleet.
Having worked in collaboration with the Seven Seas team in recent months, Emperor have now integrated her into their fleet to make her their flagship vessel in the region.
Seven Seas has won the "Best Liveaboard in the Red Sea" award on five occasions which speaks volumes for the quality of trip she offers. She is a true icon of liveaboard holidays in this region providing a great diving experience from truly elegant surroundings.
At 41 metres long with 12 spacious cabins – each with marble clad en-suite and separate shower room – there is plenty of room to relax, while the five-star service on board includes sensational food and wonderful facilities. She is perfect for diving as the large deck has spacious and powerful zodiac tenders with ladders.
The view from the barbecue lounge – where freshly-grilled food is produced – on the upper deck is amazing while there is also a large dining room, welcoming bar and beautiful sundeck.
Bringing such a fantastic boat into the team is a real cause for celebration at Emperor who will now do everything they can to continue providing the high-quality diving holidays for which Seven Seas is renowned.
SPECIAL WELCOME OFFER – GET 20% OFF!
Anyone booking a 2023 sailing on Seven Seas will receive 20% off the cost of their trip. That's a massive saving and a great way to welcome Seven Seas to the Emperor family.
For more, visit www.emperordivers.com