Egypt presents 2021 action plan for Safe Tourism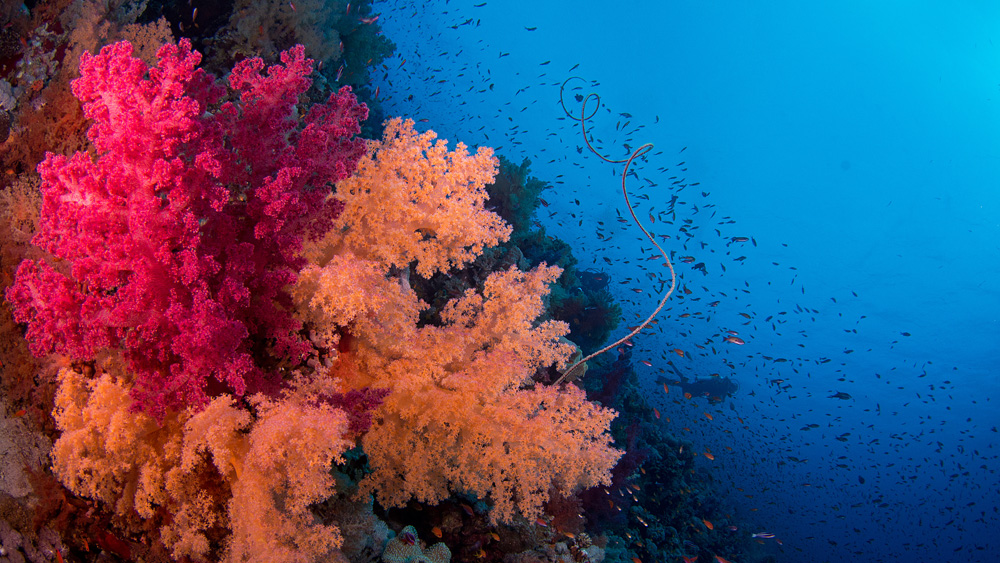 Dr. Khaled El-Enany, Egypt's Minister of Tourism and Antiquities reassured holidaymakers that safe travels are possible at a time that continues to be defined by the COVID-19 pandemic. His remarks came during a presentation of Egypt's comprehensive action plan for safe tourism at ITB Berlin NOW.
The digital meet-up for the travel industry took place from March 9 to 12 with the participation of travel professionals from across the globe.
At the core of the Ministry's action plan is the drive to protect the health of all residents and visitors, therefore the strict implementation of COVID-19 safety and hygiene measures remains a key focus. The Ministry of Tourism and Antiquities is cooperating with the Ministry of Health and Population and the Egyptian Hotels Association, to develop and implement the measures that comply with the recommendations of the World Health Organization (WHO).
The Ministry of Tourism and Antiquities has issued the Regulations for the Resumption of Tourism to Egypt that are applicable to all tourist facilities across the country. Hygiene Safety Certificates are now a pre-requisite for hospitality establishments, archaeological sites, and museums to resume their operations and receive visitors.
COVID-19 testing centres have been established at Sharm El-Sheikh and Hurghada airports to conduct PCR tests on arrival for tourists who do not possess a negative PCR test certificate not older than 72 hours at a cost of US$30 or their equivalent. It also provides PCR and antigen tests for tourists on demand upon departure to their countries to ensure their safe return home.
Hotels quarantine guests who test positive for COVID-19 in separate rooms, covering the costs of lodging, food and soft drinks until their departure. Serious cases receive medication and treatment at hospitals free of charge from the Ministry of Health and Population until full recovery.
On June 18, 2020, the World Travel and Tourism Council (WTTC) granted Egypt its Safe Travel Stamp, which recognizes destinations around the world that have implemented health and hygiene protocols in line with WTTC's Safe Travels Protocols.
Furthermore, Egypt has implemented temporary regulations with the aim of reviving its tourism and aviation sector, and incentivizing holidaymakers to consider the country for their next vacation. To achieve optimum value addition for everyone, Egypt is closely collaborating with industry partners, such as tour operators and airlines, in this regard.
As part of these measures, travellers arriving in the governorates of South Sinai, Red Sea, Luxor and Aswan are exempted from paying visa fees until April 30, 2021. In addition, the country has reduced jet fuel prices by 15 US cents per gallon from January 21 until end-2021. Meanwhile, airports in touristic governorates can benefit from a 50 percent discount on landing and housing fees and a 20 percent discount on ground handling fees until April 30, 2021.
Over the past few months, the country has witnessed a significant increase in tourist rates. Around 10,000 tourists a day arrive at airports located in touristic cities, which have consistently reported one of the lowest COVID-19 infection rates. Before the COVID-19 pandemic, Germany used to rank first among source markets.
Dr. El-Enany said: "COVID-free destinations now top the wish list for the world's tourists. In this context, Egypt's stepped-up efforts to curb the spread of the coronavirus have been successful, as the recent continued growth in inbound tourism numbers testifies. This positive trend is a clear proof that our tightened precautionary measures are respected and observed, and that visitors have confidence in our preparedness to tackle the greatest health crisis of our time. We look forward to welcoming a steady stream of tourists from all countries."
Find out more at www.egypt.travel
Emperor Divers to work in cooperation with Seven7Seas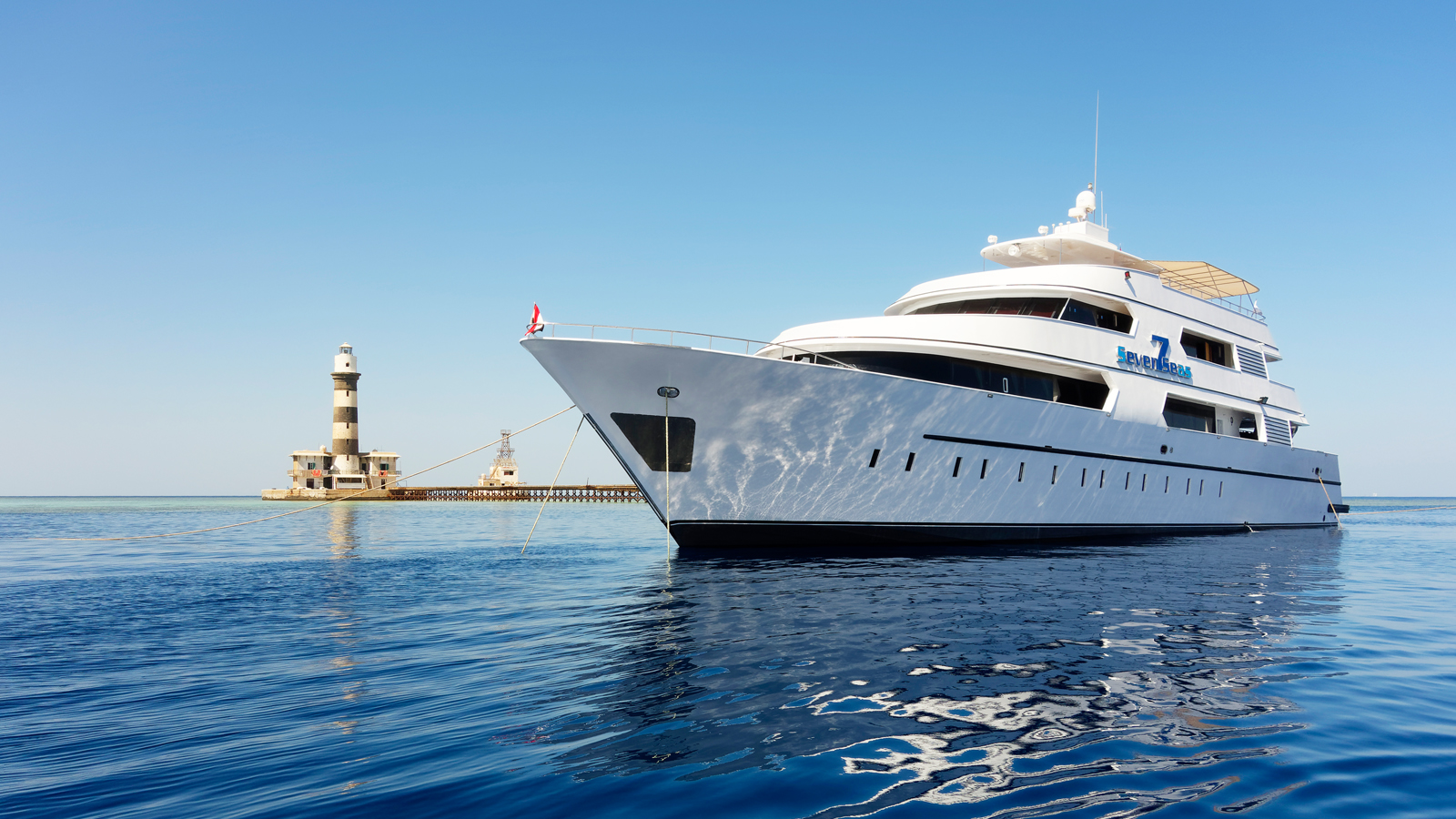 Emperor Divers is delighted to have established a new working relationship with Seven7Seas.
The cooperation will see Emperor help to promote the Seven7Seas brand and assist in the running of this hugely-popular, Egypt-based boat.
A five-time winner of the 'Best Liveaboard in the Red Sea', Seven7Seas is 41 metres long and has 12 spacious cabins each with en-suite and separate shower room.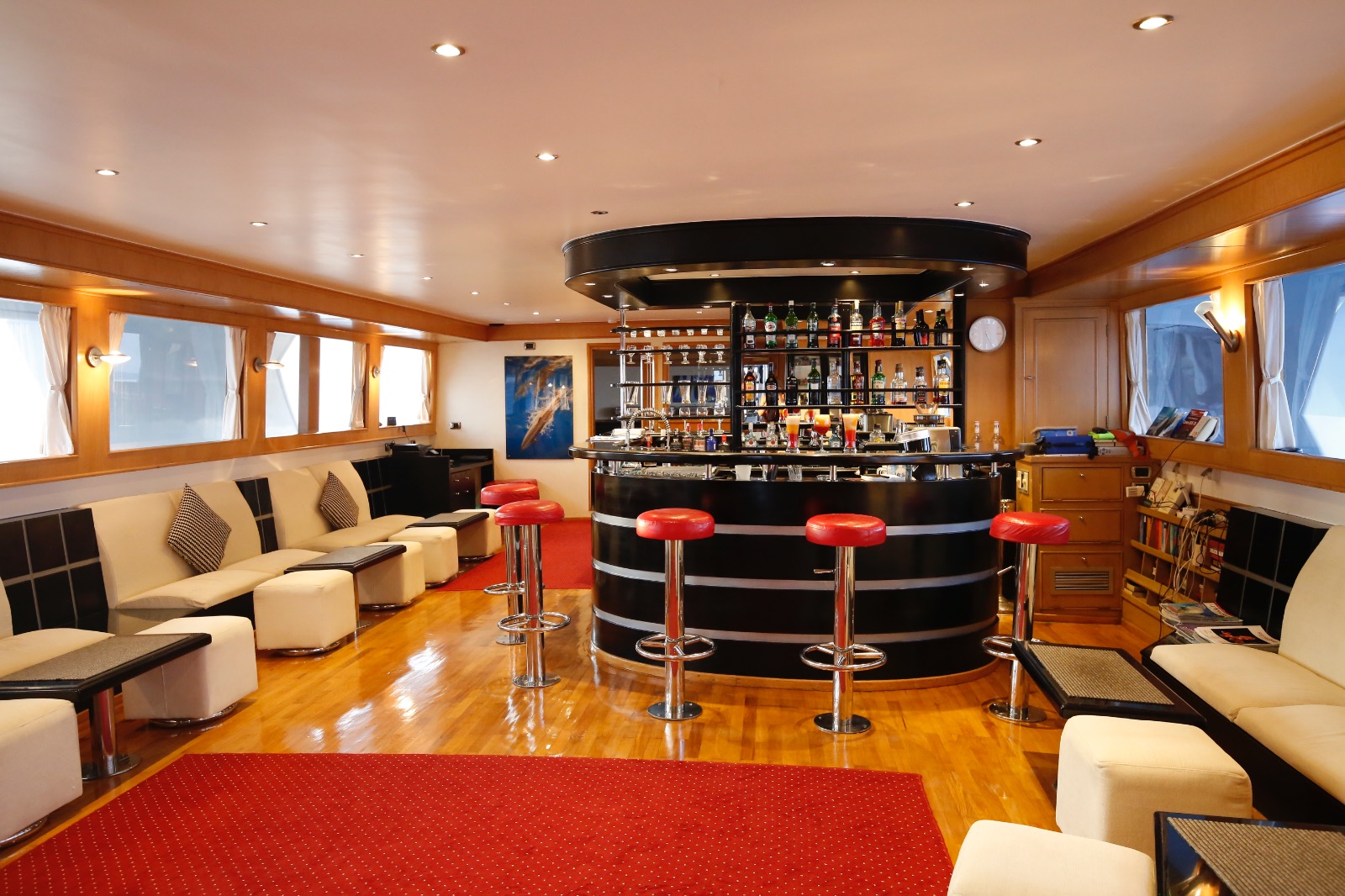 The boat's 5-star service brings great food and facilities and is perfect for exploring the waters with its large dive deck which has individual storage space and dedicated rinse tanks.
One of the most popular aspects of Seven7Seas is the view from the barbecue lounge – where freshly-grilled food is produced – but it also has a large dining room, welcoming bar and beautiful sundeck.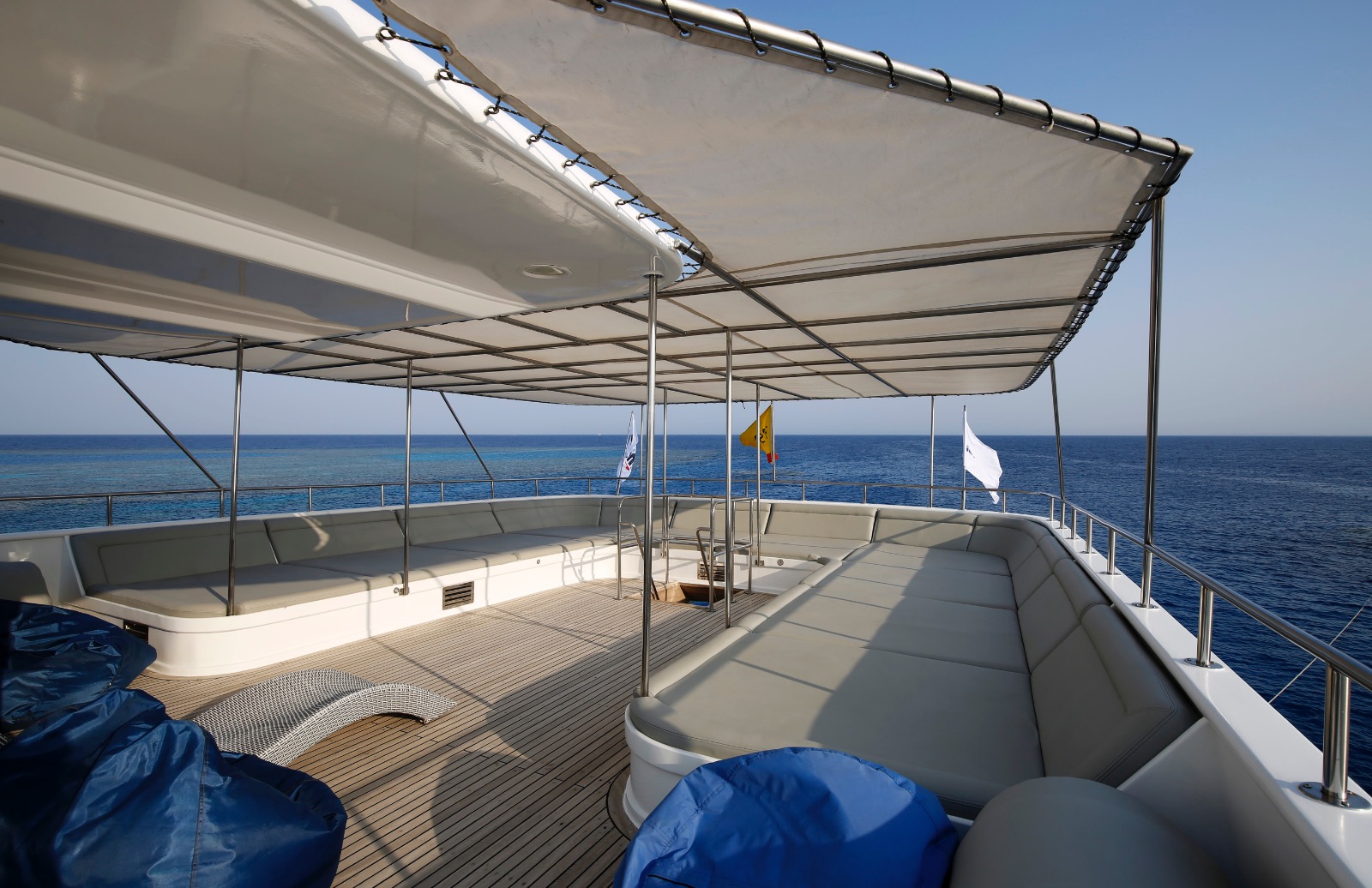 Emperor Divers CEO Alex Bryant said: "We are so happy to have been able to create this cooperation with Seven7Seas.
"She is a beautiful boat and a real favourite with divers in the Red Sea.
"With the reputation and quality Seven7Seas has, coupled with the knowledge and experience possessed by Emperor Divers, we believe by working together we can continue to create special trips for the many divers who already love visiting her and, also, for those yet to find out what a superb liveaboard she is.
"We are really looking forward to developing this relationship and seeing Seven7Seas go from strength to strength."
Anyone wanting more information on Seven7Seas can visit https://www.emperordivers.com/seven-seas-cooperation/or email reservations@emperordivers.com.
Ross Kemp on… Blue O Two's Blue Melody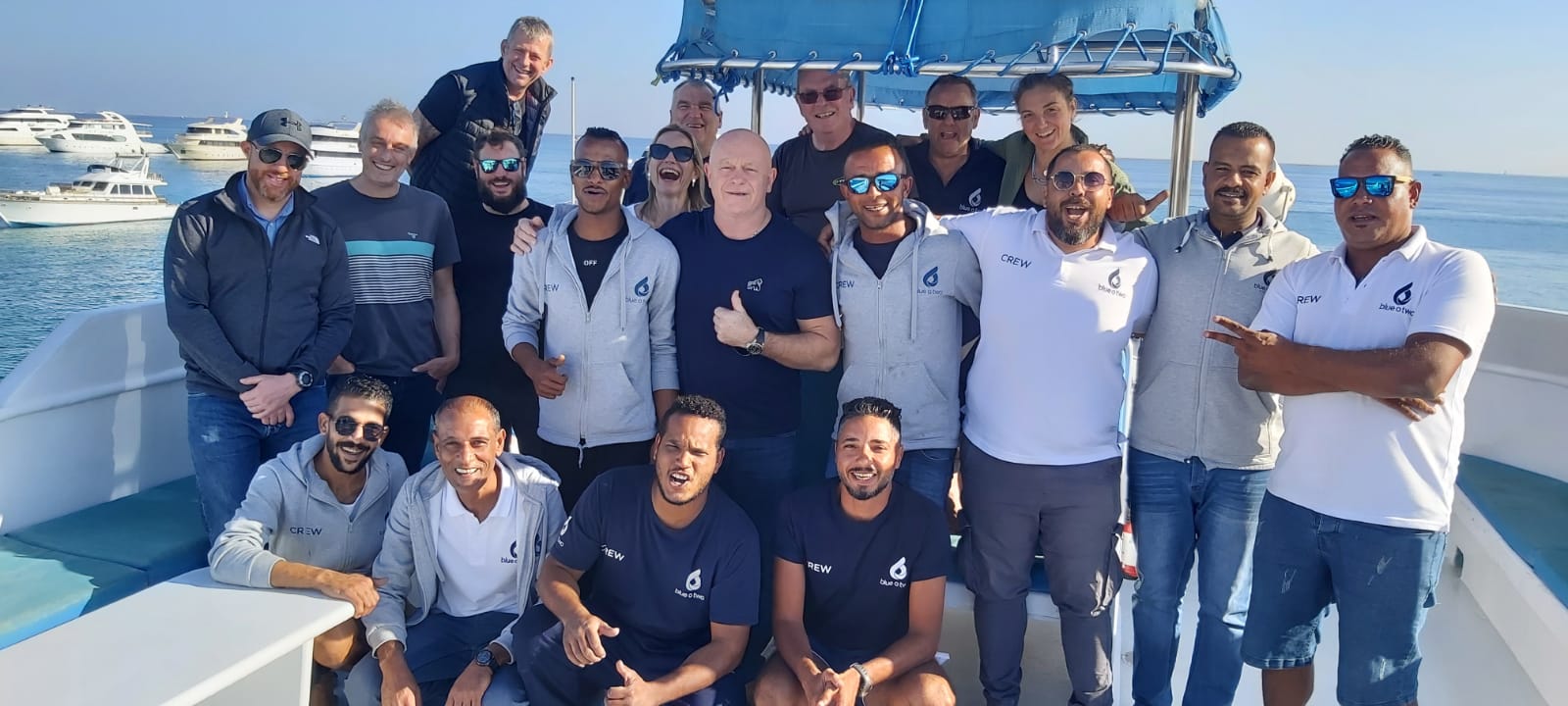 Blue O Two were recently delighted to welcome Ross Kemp on board their award-winning Red Sea liveaboard, Blue Melody. He was filming for his latest documentary series, Ross Kemp: Deep Sea Treasure Hunter, which is now on Sky History on Mondays at 9pm (UK).
The series follows Ross as he explores remnants of some of the most significant moments in British history. During his stay on Blue Melody, he uncovered some of Britain's Imperial past in the Red Sea.
Other episodes include a visit to the site of one of the most famous shipwrecks ever discovered, the Mary Rose, to mark the 40th anniversary of the ship being raised. Ross and his team also dived abandoned D-Day and Cornish wrecks. Among others in his team, Ross was joined in the Red Sea by marine archaeologist, Mallory Hass, legendary Dive Master, Neil Brock, as well as safety diver, Mark Culwick.
Aside from his many other exploits, Ross is a recognised figure in the UK diving industry. He delighted audiences at Go Diving Show 2023, as one of the speakers.
Mel Hicks, Blue O Two's customer representative in the Red Sea resort, gave the low down of her experience with Ross.
"I spent the day with him and the crew on Saturday as we had a bus to go around Hurghada and do some filming on land.  He got recognized by some Brits on holiday while we were out and was very down to earth and chilled out about it – not like his Eastenders character at all!
I asked him if he gets recognized a lot still and does he mind it. He said not at all. When he's out drinking, people often like to buy him drinks and have a good knees up, like Grant would do in the Old Vic pub, and only the occasional drunk ones want to try and fight with him.
The crew were constantly joking with him while we were driving around and he took it really well. News got around Hurghada that he was here and he said he would be happy to sign autographs/photos to send to people as he couldn't make a night out due to prepping for filming.
For his departure transfer me and Teresa did sing the theme tune to Eastenders for him, which if you have ever heard me singing karaoke, it's not a pleasant experience!"
Poor Ross! And what a lovely chap he is.
Visit www.blueotwo.com to find out more about Blue Melody and the wonders of diving in the Red Sea.