Egypt presents 2021 action plan for Safe Tourism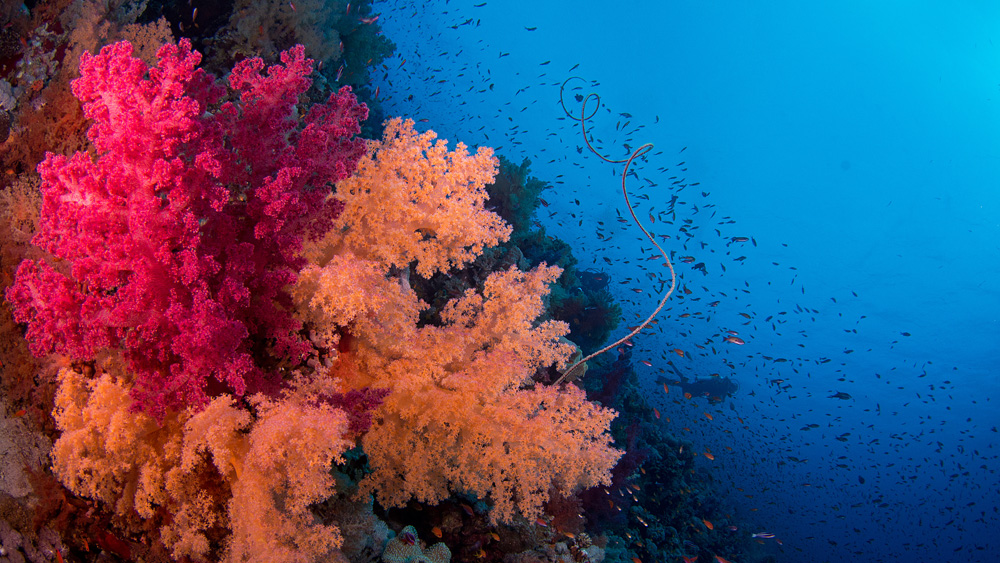 Dr. Khaled El-Enany, Egypt's Minister of Tourism and Antiquities reassured holidaymakers that safe travels are possible at a time that continues to be defined by the COVID-19 pandemic. His remarks came during a presentation of Egypt's comprehensive action plan for safe tourism at ITB Berlin NOW.
The digital meet-up for the travel industry took place from March 9 to 12 with the participation of travel professionals from across the globe.
At the core of the Ministry's action plan is the drive to protect the health of all residents and visitors, therefore the strict implementation of COVID-19 safety and hygiene measures remains a key focus. The Ministry of Tourism and Antiquities is cooperating with the Ministry of Health and Population and the Egyptian Hotels Association, to develop and implement the measures that comply with the recommendations of the World Health Organization (WHO).
The Ministry of Tourism and Antiquities has issued the Regulations for the Resumption of Tourism to Egypt that are applicable to all tourist facilities across the country. Hygiene Safety Certificates are now a pre-requisite for hospitality establishments, archaeological sites, and museums to resume their operations and receive visitors.
COVID-19 testing centres have been established at Sharm El-Sheikh and Hurghada airports to conduct PCR tests on arrival for tourists who do not possess a negative PCR test certificate not older than 72 hours at a cost of US$30 or their equivalent. It also provides PCR and antigen tests for tourists on demand upon departure to their countries to ensure their safe return home.
Hotels quarantine guests who test positive for COVID-19 in separate rooms, covering the costs of lodging, food and soft drinks until their departure. Serious cases receive medication and treatment at hospitals free of charge from the Ministry of Health and Population until full recovery.
On June 18, 2020, the World Travel and Tourism Council (WTTC) granted Egypt its Safe Travel Stamp, which recognizes destinations around the world that have implemented health and hygiene protocols in line with WTTC's Safe Travels Protocols.
Furthermore, Egypt has implemented temporary regulations with the aim of reviving its tourism and aviation sector, and incentivizing holidaymakers to consider the country for their next vacation. To achieve optimum value addition for everyone, Egypt is closely collaborating with industry partners, such as tour operators and airlines, in this regard.
As part of these measures, travellers arriving in the governorates of South Sinai, Red Sea, Luxor and Aswan are exempted from paying visa fees until April 30, 2021. In addition, the country has reduced jet fuel prices by 15 US cents per gallon from January 21 until end-2021. Meanwhile, airports in touristic governorates can benefit from a 50 percent discount on landing and housing fees and a 20 percent discount on ground handling fees until April 30, 2021.
Over the past few months, the country has witnessed a significant increase in tourist rates. Around 10,000 tourists a day arrive at airports located in touristic cities, which have consistently reported one of the lowest COVID-19 infection rates. Before the COVID-19 pandemic, Germany used to rank first among source markets.
Dr. El-Enany said: "COVID-free destinations now top the wish list for the world's tourists. In this context, Egypt's stepped-up efforts to curb the spread of the coronavirus have been successful, as the recent continued growth in inbound tourism numbers testifies. This positive trend is a clear proof that our tightened precautionary measures are respected and observed, and that visitors have confidence in our preparedness to tackle the greatest health crisis of our time. We look forward to welcoming a steady stream of tourists from all countries."
Find out more at www.egypt.travel
Calling all ocean torchbearers in Hurghada, Egypt!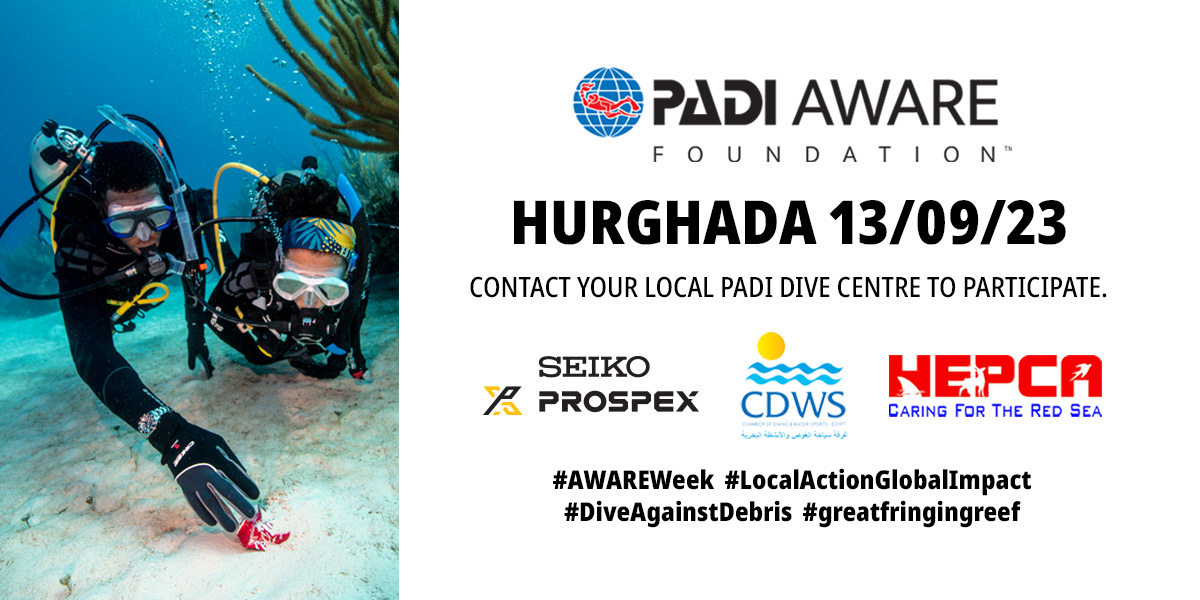 As part of PADI AWARE Week, we are thrilled to announce an exciting collaboration between PADI, PADI AWARE, Seiko, HEPCA, and CDWS. Join them for an extraordinary underwater clean-up event at Magawish Island, Hurghada, on the 13th September 2023.
Guided by local PADI dive centers and marine experts from HEPCA, you can participate in a Dive Against Debris and make a tangible difference in saving our ocean.
Imagine diving into the crystal-clear waters of the Red Sea, surrounded by vibrant marine life, while actively contributing to its preservation. Plus, you'll have the opportunity to connect with your local dive community and experience the wonders of this remarkable ecosystem.
Participants can also enjoy some fantastic giveaways, including hats, T-shirts, metal water bottles, and more.
Key Information
Date: 13th September 2023
Time: 10am
Location: Magawish Island, Hurghada
Requirements: Participants must be PADI Open Water certified
To secure your spot simply sign up here or contact a participating local PADI Dive Center in Hurghada.
Participating PADI Dive Centers at time of writing:
Emperor Divers welcome divers to Seven Seas with 20% off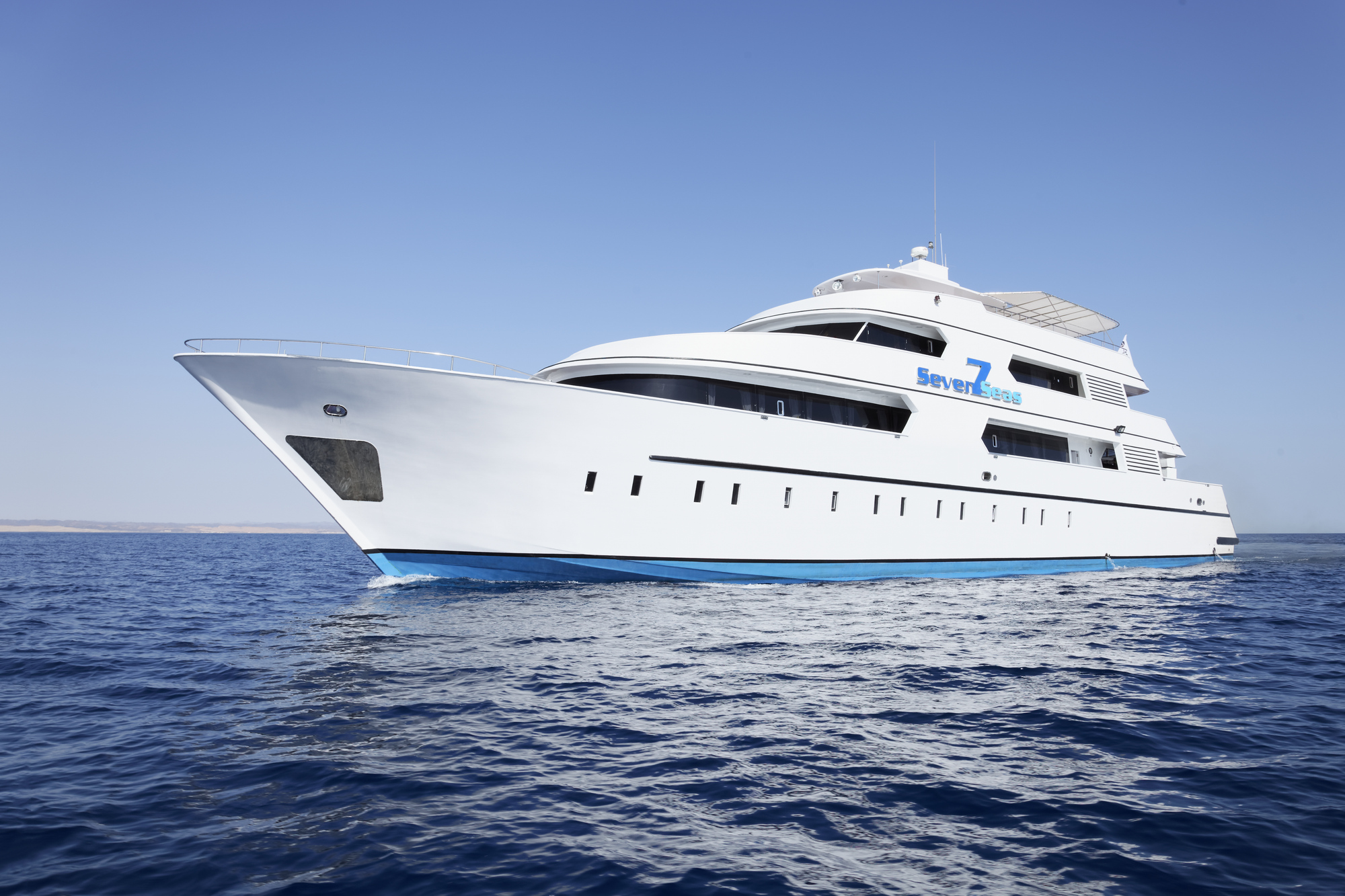 The much-loved Red Sea liveaboard Seven Seas has become a full member of the Emperor Divers fleet.
Having worked in collaboration with the Seven Seas team in recent months, Emperor have now integrated her into their fleet to make her their flagship vessel in the region.
Seven Seas has won the "Best Liveaboard in the Red Sea" award on five occasions which speaks volumes for the quality of trip she offers. She is a true icon of liveaboard holidays in this region providing a great diving experience from truly elegant surroundings.
At 41 metres long with 12 spacious cabins – each with marble clad en-suite and separate shower room – there is plenty of room to relax, while the five-star service on board includes sensational food and wonderful facilities. She is perfect for diving as the large deck has spacious and powerful zodiac tenders with ladders.
The view from the barbecue lounge – where freshly-grilled food is produced – on the upper deck is amazing while there is also a large dining room, welcoming bar and beautiful sundeck.
Bringing such a fantastic boat into the team is a real cause for celebration at Emperor who will now do everything they can to continue providing the high-quality diving holidays for which Seven Seas is renowned.
SPECIAL WELCOME OFFER – GET 20% OFF!
Anyone booking a 2023 sailing on Seven Seas will receive 20% off the cost of their trip. That's a massive saving and a great way to welcome Seven Seas to the Emperor family.
For more, visit www.emperordivers.com