Diving with…. Suzanne Pugh, Freedive Egypt
In this ongoing series, we speak with the people who run dive centres, resorts and liveaboards from around the world about their businesses and the diving they have to offer
---
What is your name?
Suzanne Pugh, no I really don't have a middle name.
What centre are you involved with?
I run www.FreediveEgypt.com and mainly teach out of Aquarius Dive Centre at the Marriot in Hurghada as it has a quiet pool for training and boats going out to the reef every day. I also teach in Makadi Bay with I-Dive when we have AIDA 3* courses and need 20-30m as it is easier to go from the beach. For deeper training we go to Sharm el Naga as there is a buoy at 40+ metres and speed boat safety from the beach; it can get a bit choppy depending on the wind.
How long have you dived for and what qualification are you?
I learnt to scuba dive in Bristol in 1994 but hated taking my mask off so was unable to qualify in Stoney Cove and had to make my qualifying dives in Antigua. Really no comparison! I moved to Hurghada on Friday the 13th of October 2000 to do my Dive master, AI and Instructor course with Emperor Divers at the Hilton Hotel. My idea was to stay for maybe six months and get some diving experience. I was given the amazing opportunity to work as a Rep for Regaldive, which meant all my guests were divers so I could go on the boat every day and dive too.
I took my first freedive training in 2001 and competed in Hawaii in 2002 on the UK Freedive Team. I became an AIDA Freediving instructor in 2003 but didn't really start teaching freediving until 2006 when I gave up the day job.
What is your favourite type of diving?
Freediving is my favourite type of diving especially with dolphins and the amazing marine life we have here in the Red Sea. I enjoy the freedom that freediving gives me to move around in the water without worrying about deco stops or how much air is left in the tank.
What is your role within www.FreediveEgypt.com ?
I am the main Instructor teaching AIDA courses. I am also a SSI Freediving Instructor and PADI scuba diving instructor but now only scuba dive for fun.
What was your most memorable dive in Egypt and why?
I have had amazing dives with a whale shark, hammerheads and thresher sharks in the south of Egypt. My most memorable freedive though was at Dolphin House reef just outside Hurghada. I had a face to face with a dolphin scanning me up and down for what seemed like five minutes. I had never had that experience before or since. I was pregnant at the time but didn't know it, so guess that was why.
What types of diving are available in this area?
All kinds of diving are available in the Red Sea, beautiful reef dives with bright corals and hundreds of fish swimming all around you. Beginners can have a try dive in the shallow waters next to the reef. There are wreck dives at Abu Nuhas with part of the mast sticking out of the water, which makes them accessible to snorkelers, freedivers and scuba divers. There is also the famous SS Thistlegorm, which is usually dived from a liveabord boat. Technical divers enjoy the drop off at Umm Gamar and Abu Ramada. The Red Sea has it all.
What do you find most rewarding about your current role?
I love seeing people go out of their comfort zone and realising they can do something they didn't think they could. Maybe it's a two minute breath hold or diving to 20 metres depth or even just being able to dive in the sea and not be scared. I am also a yoga teacher and I love helping people get into the zone by stretching all their muscles and releasing tension they didn't even know they had. Teaching people to relax in the water and explore themselves and the amazing underwater environment of the Red Sea is such a gift that I am honoured to have.
What is your favourite underwater creature?
The octopus has got to be my favourite as I don't see them very often and when I do it is always a game of now you see him, now you don't. Take your head out of the water to say to your buddy 'wow look there is an octopus down there' and look back and not being able to see him anymore until he moves again. They are amazing creatures, changing to the environment they are in and just fitting into the smallest of spaces.
If you could tell people one thing about the Red Sea to make them want to visit you what would it be?
The Red Sea is one of the most beautiful places in the world with a vast array of corals and marine life. We have the chance to dive with wild dolphins, turtles, moray eels and Nemo! The water is warm and has visibility of 20m+ most of the time and it's only a short flight away from Europe.
If you would like to give freediving a try get in touch, email me at freedive@freediveEgypt.com or through our Facebook page Freedive Egypt
Book now for Underwater Video Workshop at Marsa Shagra this November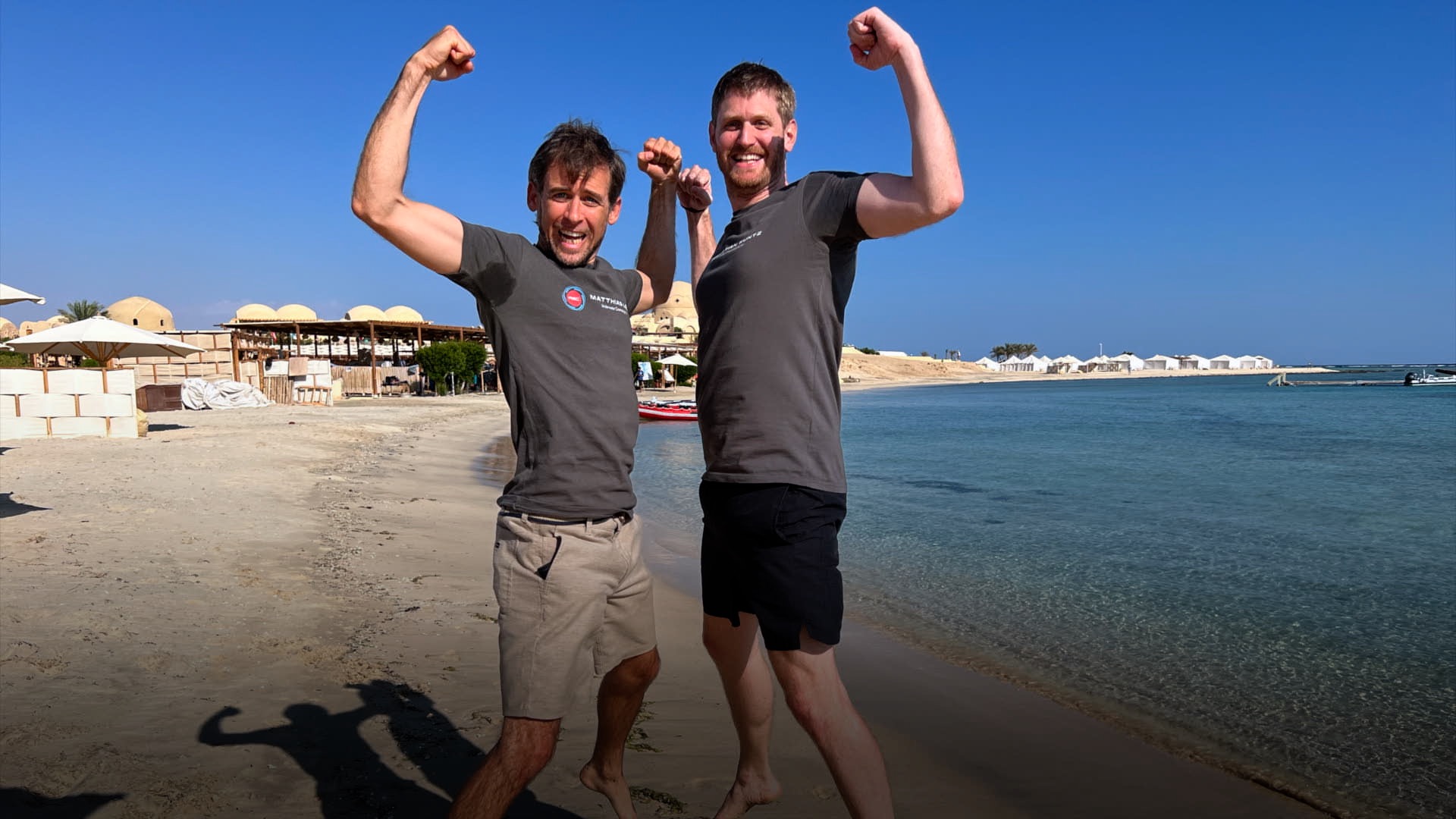 Improve your underwater video skills while meeting new dive buddies and enjoying a relaxed week of world class diving at this Underwater Video Workshop in Marsa Shagra Village, Egypt from November 19th – 26th 2022.
After the huge success they had with their first live and on location Underwater Video Workshop in Bonaire earlier this year (see what the participants said about the workshop in Bonaire), Matthias Lebo and Sebastian Kuntz from the Underwater Filmmaking School spontaneously decided to host another Underwater Video Workshop, this time in the beautiful Red Sea.
A maximum of 10 participants will be able to enjoy 7 nights at Marsa Shagra Village near Marsa Alam with 5 days of unlimited house reef diving, some trips to the famous Elphinstone Reef, Marsa Abu Dabab and the Dolphin House, all while working on their underwater videography skills.
The Underwater Video Workshop includes:
Matthias & Sebastian will be actively coaching before, while and after diving with the group, sharing their knowledge, giving tips and helping with any underwater videography related questions that may come up during the workshop.
The evenings will be used either to learn about specific underwater videography topics or to review your footage taken during the day. Mini-challenges will help put in action what you learn during those evening session.
You will have the possibility to test out different underwater camera gear that they will bring with them and will be available to you on location throughout the workshop.
Workshop cost:
EUR 1950.- per person (double occupancy – twin or double)
EUR 2600.- per person (single occupancy)
Included in the workshop cost:
7 nights accommodation for double occupancy
(Add 650€ for single occupancy)
full-board including normal soft drinks, water, coffee & tea
Transfer from/to Marsa Alam Airport
(Add 52€ per person for Hurghada Airport)
5 days unlimited house reef diving
2 speedboat trips to Elphinstone (single tank)
1 trip to Marsa Abu Dabab (two tank)
Possibility for personal coaching through Matthias & Sebastian during all diving days
Possibility to try out different underwater camera gear
Daily presentations/mini-challenges/footage reviews
Fun filled week with like minded divers
Exclusive Workshop Welcome Bag (EWWB)
NOT Included in the trip costs:
All flights
Any required visas for travel to and within Egypt
All beverages (besides coffee, tea, water and normal softdrinks)
Travel and Dive Insurance (strongly recommended)
Rental Equipment (if needed)
32% NITROX (2€/tank)
15L tanks (3€/tank)
Privat 1:1 sessions with Matthias or Sebastian
Additional dive trips
Personal expenses
Gratitudes/tips for the hotel and dive center staff
The workshop is suitable for every experience level, from beginner all the way to experienced underwater videographers.
For more information visit https://www.matthiaslebo.com/live-workshops/ or send an e-mail to bookings@matthiaslebo.com.
6 Best places to go diving in Saudi Arabia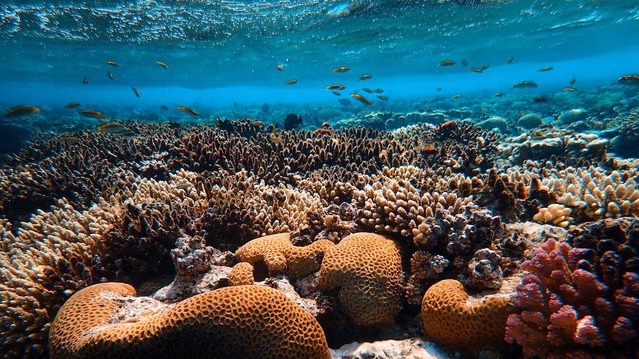 Saudi Arabia is a land of contrasts, rich in ancient history and dazzling cities with dramatic desert scenery throughout. It is one of the least-dived areas of the Red Sea and offers incredible diving among untouched reefs full of life. There are shallow reefs swathed in soft corals, deep walls and challenging wrecks to discover there. Boasting a wealth of reef and pelagic marine life, plus abundant sharks and mantas, Saudi Arabia needs to be on your diving wish list. Read on for our pick of the best places to go diving in Saudi Arabia before the rest of the world discovers this hidden gem.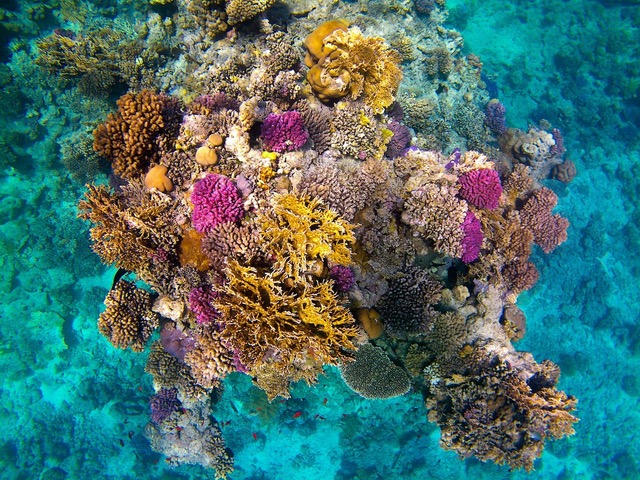 Diving in Makkah
The Mecca Province, also known as the Makkah Province, is home to Mecca and the main port city of Saudi Arabia, Jeddah. This historically-rich area offers spectacular Red Sea marine life and is home to some of the best diving in all of Saudi Arabia. This is where most of the cities that offer scuba diving in Saudi Arabia are found.
Jeddah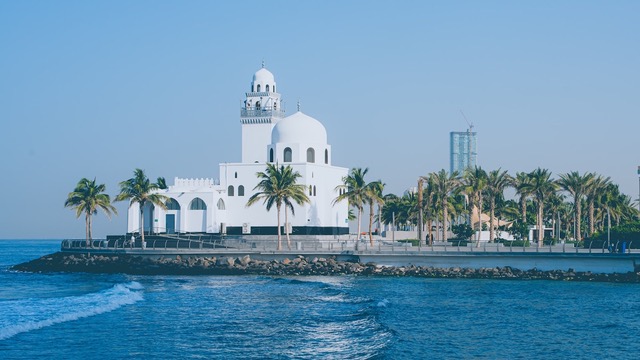 The coastal town of Jeddah is Saudi Arabia's best-known dive destination and offers fantastic wreck diving for all experience levels. As well as hosting famous wrecks, Jeddah has thriving reefs busy with vibrant Red Sea marine life.
There you will find the Ann Ann wreck, the biggest wreck in Jeddah. She sunk in 1977 and is a staggering sight, covered in soft corals. This is a challenging dive, but with the right conditions, you can start at the stern at 32 meters deep and work your way up to 5 meters at the bow.
The Boiler wreck is another one of Jeddah's top dives, offering deep reef and wreck diving from 45 meters deep up to 15 meters. As well as the wreck itself, there are caves, a tunnel, and a reef wall covered in black, pink and bright red corals. On any given day, you have the chance to see sharks, manta rays, and large pelagic fish at this remarkable dive site.
These are just two of the many highlights of diving in Jeddah. You can go diving from shore at Jeddah's luxurious resorts or explore further afield by day-boat diving. With a range of dive centers to choose from, Jeddah is an excellent place to get a scuba certification and experience some of the best Red Sea diving there is.
Farasan Banks, Al Lith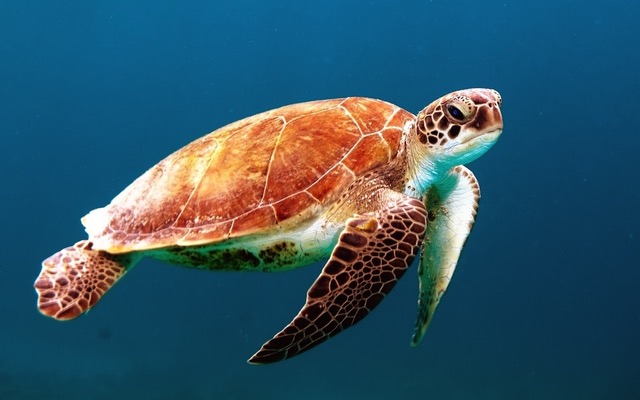 Al Lith, one of the largest seaports in Saudi Arabia, sits just south of Jeddah and is the gateway to one of Saudi Arabia's best-loved dive spots; the Farasan Banks at Jabal Al-Lith Island.
Jabal Al-Lith Island is stunning; swathed in white-and beaches and surrounded by mangroves and thriving coral reefs full of marine life. This little island is fast-gaining the attention of tourists and is an unmissable dive spot.
At the Farasan Banks, you can enjoy diving in the light-filled shallows or explore the depths, which plummet down to 500 meters. It's an excellent destination for novice divers and experienced technical divers alike.
The Banks are well-known for their diverse marine life and boast diverse corals, a mixture of Red Sea reef and pelagic fish, plus numerous sharks. White-tip reef sharks, grey reef, silky, and hammerhead sharks can all be found there.
Five Sisters, Rabigh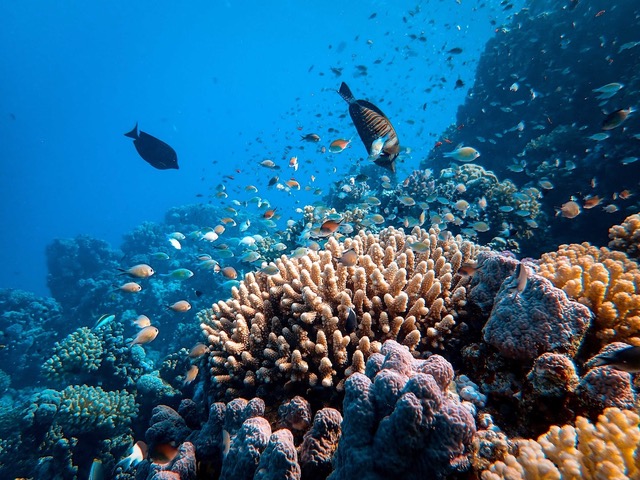 Another great city for diving, Rabigh sits between Jeddah and Yanbu and offers excellent coral reef diving. It is most famous for hosting the Five Sisters Reef: a series of five coral atolls just offshore from Rabigh.
The Five Sisters Reef is Rabigh's most popular dive area and offers outstanding diving. This area is completely untouched, and each atoll has different underwater landscapes, including steep walls, plateaus, columns, and anemone beds. The dive sites are teeming with a wealth of reef life and are covered in corals. Added to that, schools of pelagic fish, hammerheads and mantas are often seen in the blue.
Diving in Madinah
The Madinah Region hosts another of Saudi Arabia's top dive areas, Yanbu. This ancient port city north of Jeddah dates back to around 500BC and was an important rest stop for traders navigating one of the world's oldest trade routes, the Incense Route.
Today, Yanbu is a major port and fast-growing tourist destination, surrounded by azure waters, gorgeous beaches, and untouched reefs. With access to areas such as the Seven Sisters Reef, Yanbu truly deserves its nickname 'the Pearl of the Red Sea'.
Seven Sisters. Yanbu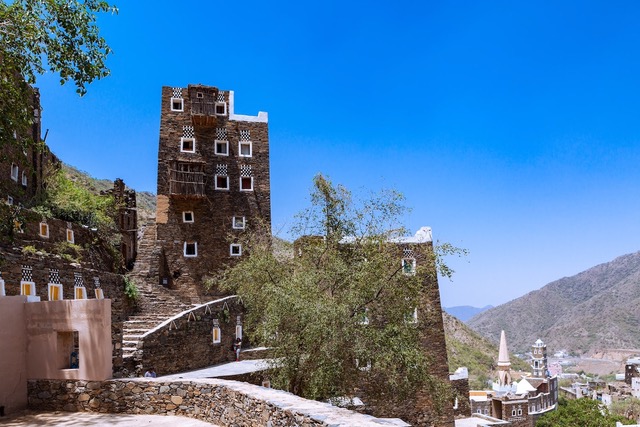 Seven Sisters Reef is known for one thing – hammerhead sharks. This reef hosts these unmistakable sharks almost year-round and offers excellent reef diving as well. There are beautiful shallow coral landscapes to explore, plus plunging walls patrolled by schools of barracuda and snapper.
Abu Galawa, Yanbu
Abu Galawa is part of the Seven Sisters Reef and is an underwater world covered in corals and visited by numerous sharks, including hammerheads. It is one of the most rewarding dives of the Seven Sisters Reef system.
Diving in Tabuk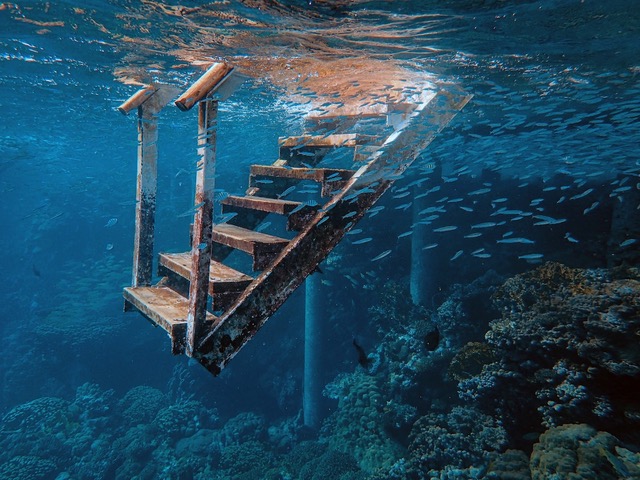 Tabuk
Tabuk Province is less well-known for diving than other areas of Saudi Arabia, yet it boasts the longest stretch of Red Sea coastline in all of Saudi Arabia. It is home to the Red Sea Project and NEOM, two impressive coastal development projects that will put Tabuk firmly on the map of enviable places to go diving in the Red Sea.
Go diving in Tabuk before the rest of the world discovers this dive area. You will be rewarded with crystal-clear, warm waters and pristine coral reefs few people have ever dived. If you like exploratory diving, Tabuk could be the place for you.
—————————————————————————————————————————————————–
Kathryn Curzon, a conservationist and dive travel writer for SSI (Scuba Schools International), wrote this article.