Diving with…. Suzanne Pugh, Freedive Egypt
In this ongoing series, we speak with the people who run dive centres, resorts and liveaboards from around the world about their businesses and the diving they have to offer
---
What is your name?
Suzanne Pugh, no I really don't have a middle name.
What centre are you involved with?
I run www.FreediveEgypt.com and mainly teach out of Aquarius Dive Centre at the Marriot in Hurghada as it has a quiet pool for training and boats going out to the reef every day. I also teach in Makadi Bay with I-Dive when we have AIDA 3* courses and need 20-30m as it is easier to go from the beach. For deeper training we go to Sharm el Naga as there is a buoy at 40+ metres and speed boat safety from the beach; it can get a bit choppy depending on the wind.
How long have you dived for and what qualification are you?
I learnt to scuba dive in Bristol in 1994 but hated taking my mask off so was unable to qualify in Stoney Cove and had to make my qualifying dives in Antigua. Really no comparison! I moved to Hurghada on Friday the 13th of October 2000 to do my Dive master, AI and Instructor course with Emperor Divers at the Hilton Hotel. My idea was to stay for maybe six months and get some diving experience. I was given the amazing opportunity to work as a Rep for Regaldive, which meant all my guests were divers so I could go on the boat every day and dive too.
I took my first freedive training in 2001 and competed in Hawaii in 2002 on the UK Freedive Team. I became an AIDA Freediving instructor in 2003 but didn't really start teaching freediving until 2006 when I gave up the day job.
What is your favourite type of diving?
Freediving is my favourite type of diving especially with dolphins and the amazing marine life we have here in the Red Sea. I enjoy the freedom that freediving gives me to move around in the water without worrying about deco stops or how much air is left in the tank.
What is your role within www.FreediveEgypt.com ?
I am the main Instructor teaching AIDA courses. I am also a SSI Freediving Instructor and PADI scuba diving instructor but now only scuba dive for fun.
What was your most memorable dive in Egypt and why?
I have had amazing dives with a whale shark, hammerheads and thresher sharks in the south of Egypt. My most memorable freedive though was at Dolphin House reef just outside Hurghada. I had a face to face with a dolphin scanning me up and down for what seemed like five minutes. I had never had that experience before or since. I was pregnant at the time but didn't know it, so guess that was why.
What types of diving are available in this area?
All kinds of diving are available in the Red Sea, beautiful reef dives with bright corals and hundreds of fish swimming all around you. Beginners can have a try dive in the shallow waters next to the reef. There are wreck dives at Abu Nuhas with part of the mast sticking out of the water, which makes them accessible to snorkelers, freedivers and scuba divers. There is also the famous SS Thistlegorm, which is usually dived from a liveabord boat. Technical divers enjoy the drop off at Umm Gamar and Abu Ramada. The Red Sea has it all.
What do you find most rewarding about your current role?
I love seeing people go out of their comfort zone and realising they can do something they didn't think they could. Maybe it's a two minute breath hold or diving to 20 metres depth or even just being able to dive in the sea and not be scared. I am also a yoga teacher and I love helping people get into the zone by stretching all their muscles and releasing tension they didn't even know they had. Teaching people to relax in the water and explore themselves and the amazing underwater environment of the Red Sea is such a gift that I am honoured to have.
What is your favourite underwater creature?
The octopus has got to be my favourite as I don't see them very often and when I do it is always a game of now you see him, now you don't. Take your head out of the water to say to your buddy 'wow look there is an octopus down there' and look back and not being able to see him anymore until he moves again. They are amazing creatures, changing to the environment they are in and just fitting into the smallest of spaces.
If you could tell people one thing about the Red Sea to make them want to visit you what would it be?
The Red Sea is one of the most beautiful places in the world with a vast array of corals and marine life. We have the chance to dive with wild dolphins, turtles, moray eels and Nemo! The water is warm and has visibility of 20m+ most of the time and it's only a short flight away from Europe.
If you would like to give freediving a try get in touch, email me at freedive@freediveEgypt.com or through our Facebook page Freedive Egypt
Emperor Divers to work in cooperation with Seven7Seas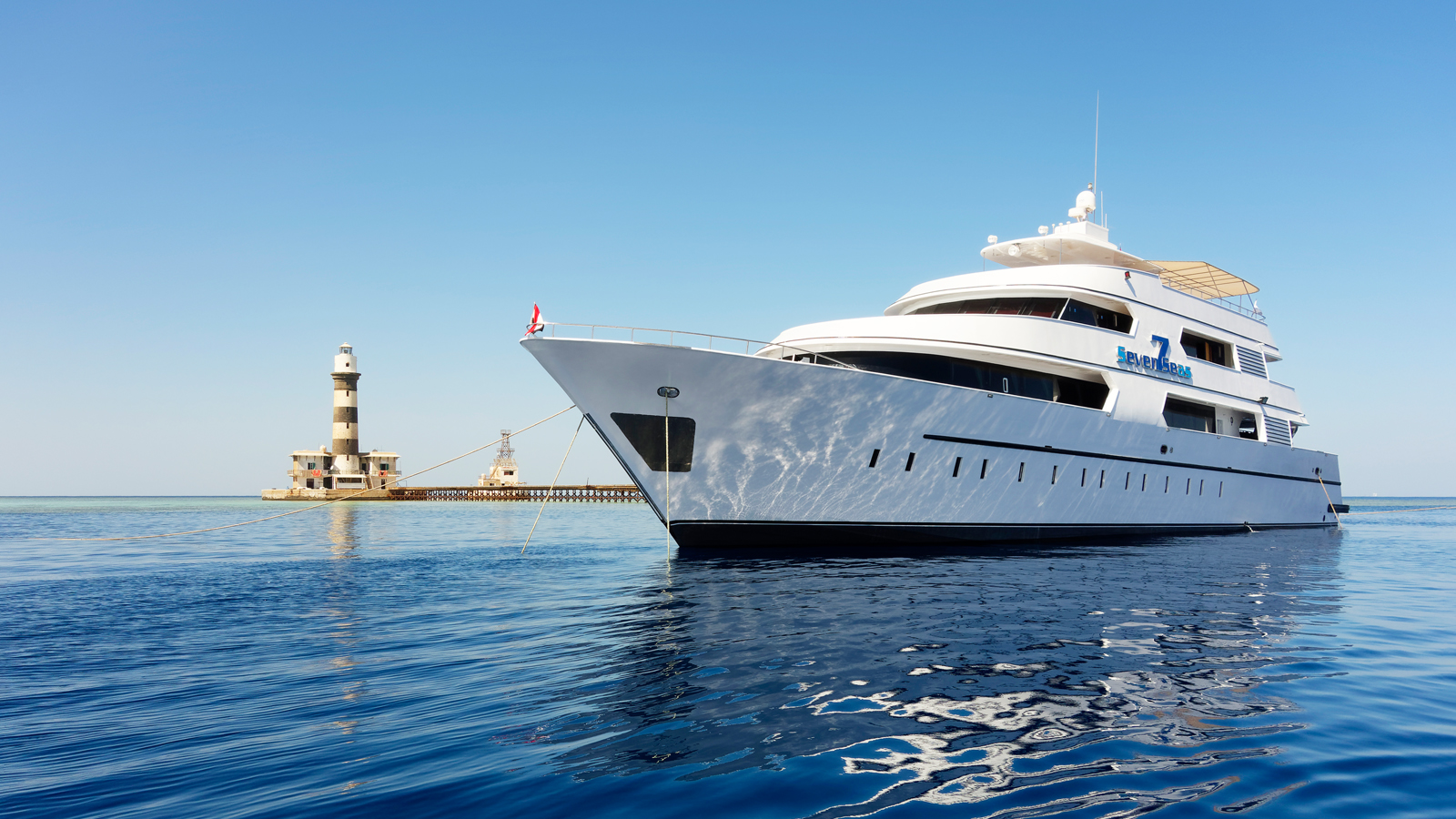 Emperor Divers is delighted to have established a new working relationship with Seven7Seas.
The cooperation will see Emperor help to promote the Seven7Seas brand and assist in the running of this hugely-popular, Egypt-based boat.
A five-time winner of the 'Best Liveaboard in the Red Sea', Seven7Seas is 41 metres long and has 12 spacious cabins each with en-suite and separate shower room.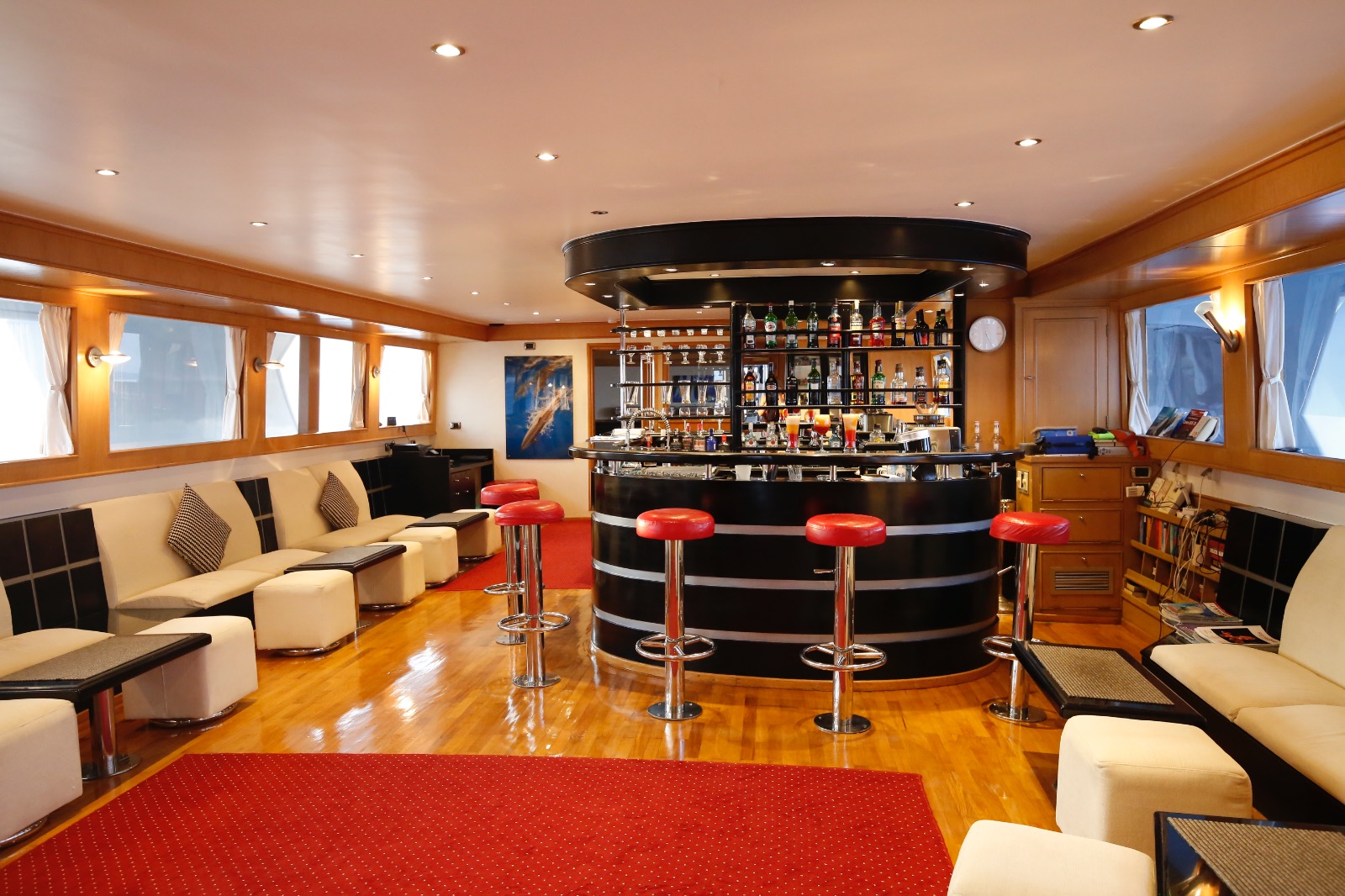 The boat's 5-star service brings great food and facilities and is perfect for exploring the waters with its large dive deck which has individual storage space and dedicated rinse tanks.
One of the most popular aspects of Seven7Seas is the view from the barbecue lounge – where freshly-grilled food is produced – but it also has a large dining room, welcoming bar and beautiful sundeck.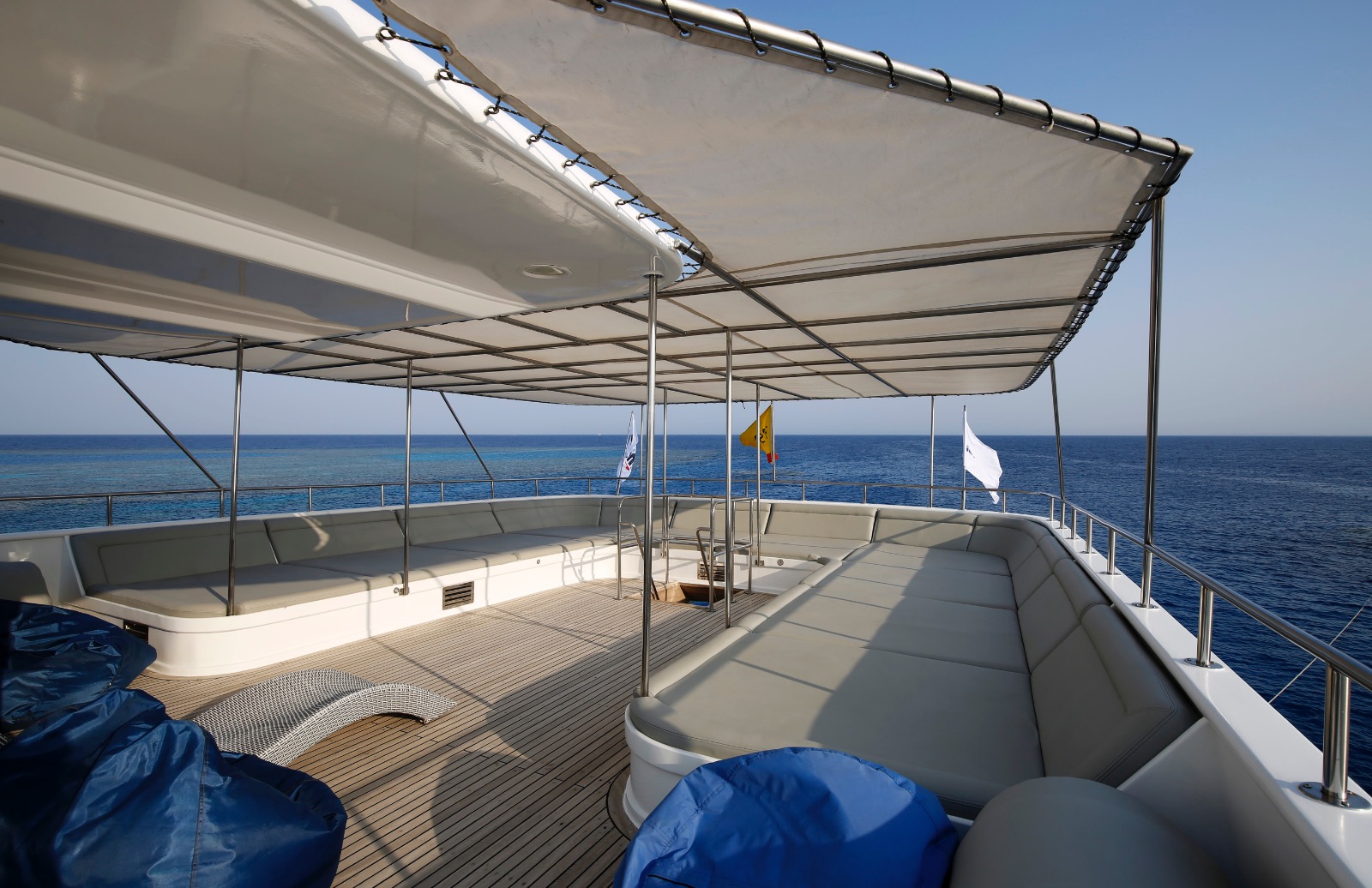 Emperor Divers CEO Alex Bryant said: "We are so happy to have been able to create this cooperation with Seven7Seas.
"She is a beautiful boat and a real favourite with divers in the Red Sea.
"With the reputation and quality Seven7Seas has, coupled with the knowledge and experience possessed by Emperor Divers, we believe by working together we can continue to create special trips for the many divers who already love visiting her and, also, for those yet to find out what a superb liveaboard she is.
"We are really looking forward to developing this relationship and seeing Seven7Seas go from strength to strength."
Anyone wanting more information on Seven7Seas can visit https://www.emperordivers.com/seven-seas-cooperation/or email reservations@emperordivers.com.
Ross Kemp on… Blue O Two's Blue Melody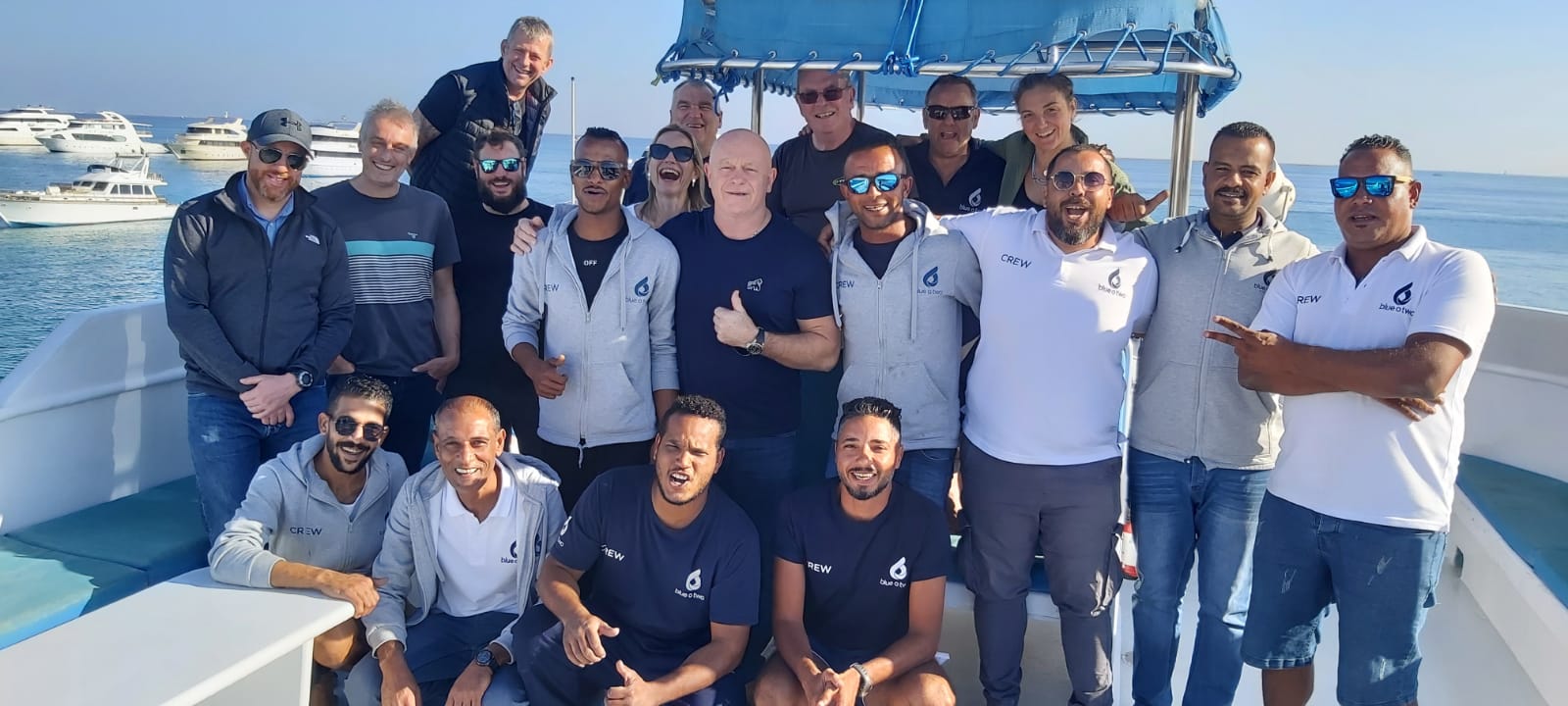 Blue O Two were recently delighted to welcome Ross Kemp on board their award-winning Red Sea liveaboard, Blue Melody. He was filming for his latest documentary series, Ross Kemp: Deep Sea Treasure Hunter, which is now on Sky History on Mondays at 9pm (UK).
The series follows Ross as he explores remnants of some of the most significant moments in British history. During his stay on Blue Melody, he uncovered some of Britain's Imperial past in the Red Sea.
Other episodes include a visit to the site of one of the most famous shipwrecks ever discovered, the Mary Rose, to mark the 40th anniversary of the ship being raised. Ross and his team also dived abandoned D-Day and Cornish wrecks. Among others in his team, Ross was joined in the Red Sea by marine archaeologist, Mallory Hass, legendary Dive Master, Neil Brock, as well as safety diver, Mark Culwick.
Aside from his many other exploits, Ross is a recognised figure in the UK diving industry. He delighted audiences at Go Diving Show 2023, as one of the speakers.
Mel Hicks, Blue O Two's customer representative in the Red Sea resort, gave the low down of her experience with Ross.
"I spent the day with him and the crew on Saturday as we had a bus to go around Hurghada and do some filming on land.  He got recognized by some Brits on holiday while we were out and was very down to earth and chilled out about it – not like his Eastenders character at all!
I asked him if he gets recognized a lot still and does he mind it. He said not at all. When he's out drinking, people often like to buy him drinks and have a good knees up, like Grant would do in the Old Vic pub, and only the occasional drunk ones want to try and fight with him.
The crew were constantly joking with him while we were driving around and he took it really well. News got around Hurghada that he was here and he said he would be happy to sign autographs/photos to send to people as he couldn't make a night out due to prepping for filming.
For his departure transfer me and Teresa did sing the theme tune to Eastenders for him, which if you have ever heard me singing karaoke, it's not a pleasant experience!"
Poor Ross! And what a lovely chap he is.
Visit www.blueotwo.com to find out more about Blue Melody and the wonders of diving in the Red Sea.