A Beginner Diver's Journey
Ever wondered what it's like to learn to dive? Marketing Executive Chloe Spencer-Ades from The Scuba Place shares her experience…
I've always been a natural sports fanatic, getting involved in anything and everything I could to do with sport. I am extremely competitive and from a young age I was heavily involved in athletics and rugby, which drifted into football, and hockey and so on. Our family weekends consisted of getting up early, driving me to a match on a Saturday, and then the same on a Sunday, until I was old enough to drive myself. I've carried on at university, where I play hockey for Loughborough. So, it seemed fitting when I was introduced to the scuba world by my dad, and I knew I'd never look back!
My first ever dive was in Mexico in 2016. I did a try-dive at La Musa, the underwater sculpture museum created by Jason De Caires Taylor. I had no idea what I was doing, but at the young age of 16, I didn't have any fears (a quality I wish I still had now). I was in extremely safe hands and was itching to get in the water. When I think about that first diving experience, I don't remember setting up the kit, the pre-dive safety checks, the entry or descent – but I do remember the overwhelming feeling of "I can't believe I'm doing this, this is crazy!" All I thought about was how little sense it made that I was breathing as normal, underwater, watching fish dash past me, weaving in and out of the Volkswagen Beetle sculpture. It didn't make sense, but I knew that I had to do it again! I also remember having to sort my mask out a ridiculous number of times, as I was constantly smiling and laughing, and it leaked and leaked.
My next scuba diving adventure was about a year later and this time it was becoming official, I was set to take my PADI Open Water Course! I was rather nervous considering I had only been on one Try Dive over a year ago! I did a lot of studying at home (probably too much) and completed the online theory section of the course before we flew out to Egypt. We spent the week in Roots Red Sea in El Quseir, which sits between Hurghada and Marsa Alam on a really quiet stretch of coastline. If you haven't been there, it's a must! It's a great base for learning to dive as well as for those who are already qualified – even at expert level!
Day One, and we were straight into the pool for our confined water skills such as taking my mask off or filling it with water. The Instructors were amazing, friendly, patient, super-relaxed and honestly, they made it so easy and fun. All the other drills and skills, like buddy-breathing, trying to hover and even simulating running out of air were far easier than I had expected! Then it was off to the house reef to put the skills we had learned in the pool to use – and WOW! Breathing underwater, surrounded by beautiful corals and exotic marine life. It wasn't easy to concentrate on what we were supposed to be doing at all!
The biggest 'learn' for me was that this wasn't like I had expected it to be – the learning is fun, and it isn't difficult either. Every lesson or skill has its use, and every dive you do, the skills fit into place more and more.
On Day 4 of our trip, we had one more dive to do and then we were qualified as Open Water Divers!! This last dive was really fun – no skills to demonstrate or learn, and we got to really focus on looking at the corals and marine life – we even spent time watching Nemo on a bright red anemone. It was beautiful. Then, as we headed up to the shallows to make our exit, we spotted puffer fish, a blue spotted stingray, some cuttlefish and some beautiful angel fish.
Once I was a Certified Open Water Diver, I felt like part of the group, a true scuba diver! I was rewarded on my first dive with a visit from a huge green turtle, who could believe it? My first ever turtle encounter immediately after passing, I was in awe!
Three years had passed since my certification, and much to my disappointment, I hadn't been able to fit in anymore diving. Studies had taken over my life as I took my A-Levels, got into Loughborough University and settled into the university lifestyle. However, I was due to do a placement year where I secured a job with a physiotherapy clinic. As well as working there, my dad made the best decision of his life to hire me as the new Marketing Executive at The Scuba Place in mid-2020!
After a few months of working in my placement year, I was settling in and finding my rhythm. It hadn't, by any means, been the easiest year for anyone due to Covid-19, let alone for a company working in the travel industry, but we were determined to soldier on. After having several trips postponed, we were eager to get the wheels off of the tarmac. Following some extensive research and planning, The Scuba Place put a trip together to Grenada for October 2020. To say that everyone on the trip was looking forward to it would be an understatement. Unfortunately, nothing comes easily as we did run into some troubles with travelling due to the pandemic. We have an article on this, so check out our other blog post 'Travelling During a Pandemic' to see how we handled it all. Thankfully, we made it to Grenada.
I set myself the challenge of furthering my diving experience and education with the Advanced Open Water, Nitrox and Deep Diver certifications during the Grenada trip. For someone who hadn't been diving in three years, I was a little nervous. However, as soon as I hit that water and dropped down, that feeling of uncontainable excitement was there. It all came back so naturally, and I was loving it! Every bit of coral, tiny little shrimp, fish and the underwater world itself blew me away all over again! I truly felt like a kid in a sweet shop, and I couldn't believe all the wonderful things I was seeing!
During the trip to Grenada, I saw my first ever shark, had my first encounter with eagle rays, dived my first ever wreck, saw schooling creole wrasse at the aptly named dive site 'Purple Rain' and so many other beautiful things. I passed my Advanced Open Water, my Deep Diver and NITROX certifications! I also made a big gang of friends and buddies who I can't wait to dive with again! I was so proud of myself, but especially thankful to everyone on that trip. From the dive centre staff, to my instructor, and our clients and friends. That is what scuba diving is all about and that is why I love it. It's a true community. Everyone you meet shares the same passion, enthusiasm, care for others and love for scuba diving. That's the most wonderful feeling, and I'm so lucky to be a part of it.
I haven't been diving long, and my journey has only just started, but I can't wait to get back in the water as soon as we can to continue it!
---
Find out more about the worldwide dive itineraries that The Scuba Place offers at
www.thescubaplace.co.uk.
6 Best places to go diving in Saudi Arabia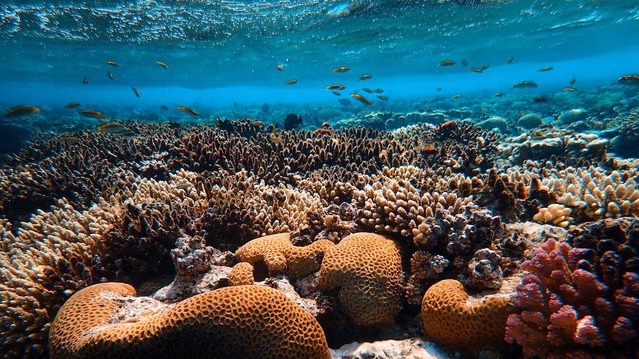 Saudi Arabia is a land of contrasts, rich in ancient history and dazzling cities with dramatic desert scenery throughout. It is one of the least-dived areas of the Red Sea and offers incredible diving among untouched reefs full of life. There are shallow reefs swathed in soft corals, deep walls and challenging wrecks to discover there. Boasting a wealth of reef and pelagic marine life, plus abundant sharks and mantas, Saudi Arabia needs to be on your diving wish list. Read on for our pick of the best places to go diving in Saudi Arabia before the rest of the world discovers this hidden gem.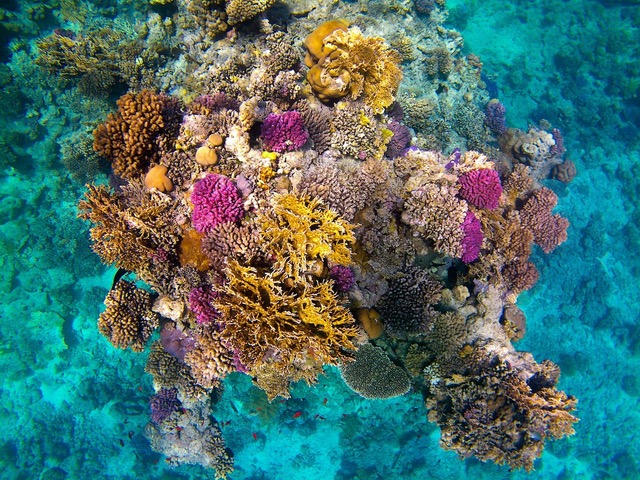 Diving in Makkah
The Mecca Province, also known as the Makkah Province, is home to Mecca and the main port city of Saudi Arabia, Jeddah. This historically-rich area offers spectacular Red Sea marine life and is home to some of the best diving in all of Saudi Arabia. This is where most of the cities that offer scuba diving in Saudi Arabia are found.
Jeddah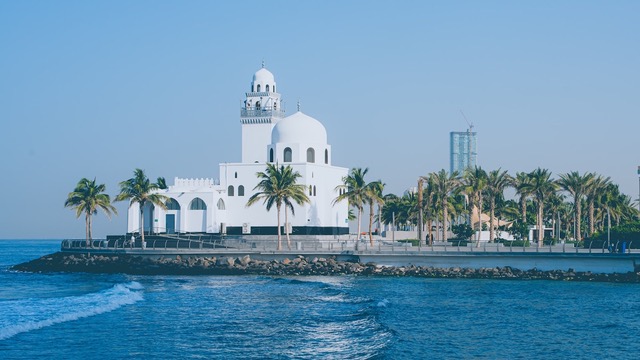 The coastal town of Jeddah is Saudi Arabia's best-known dive destination and offers fantastic wreck diving for all experience levels. As well as hosting famous wrecks, Jeddah has thriving reefs busy with vibrant Red Sea marine life.
There you will find the Ann Ann wreck, the biggest wreck in Jeddah. She sunk in 1977 and is a staggering sight, covered in soft corals. This is a challenging dive, but with the right conditions, you can start at the stern at 32 meters deep and work your way up to 5 meters at the bow.
The Boiler wreck is another one of Jeddah's top dives, offering deep reef and wreck diving from 45 meters deep up to 15 meters. As well as the wreck itself, there are caves, a tunnel, and a reef wall covered in black, pink and bright red corals. On any given day, you have the chance to see sharks, manta rays, and large pelagic fish at this remarkable dive site.
These are just two of the many highlights of diving in Jeddah. You can go diving from shore at Jeddah's luxurious resorts or explore further afield by day-boat diving. With a range of dive centers to choose from, Jeddah is an excellent place to get a scuba certification and experience some of the best Red Sea diving there is.
Farasan Banks, Al Lith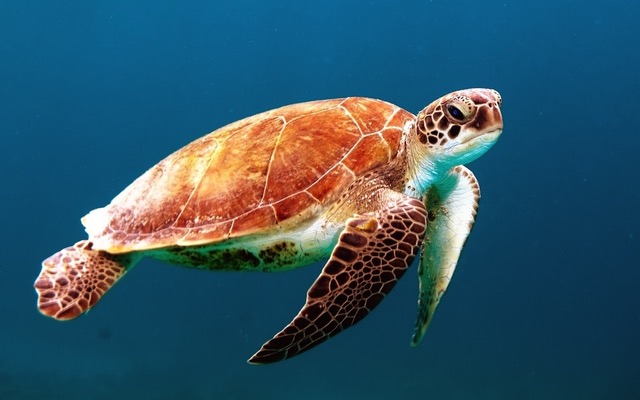 Al Lith, one of the largest seaports in Saudi Arabia, sits just south of Jeddah and is the gateway to one of Saudi Arabia's best-loved dive spots; the Farasan Banks at Jabal Al-Lith Island.
Jabal Al-Lith Island is stunning; swathed in white-and beaches and surrounded by mangroves and thriving coral reefs full of marine life. This little island is fast-gaining the attention of tourists and is an unmissable dive spot.
At the Farasan Banks, you can enjoy diving in the light-filled shallows or explore the depths, which plummet down to 500 meters. It's an excellent destination for novice divers and experienced technical divers alike.
The Banks are well-known for their diverse marine life and boast diverse corals, a mixture of Red Sea reef and pelagic fish, plus numerous sharks. White-tip reef sharks, grey reef, silky, and hammerhead sharks can all be found there.
Five Sisters, Rabigh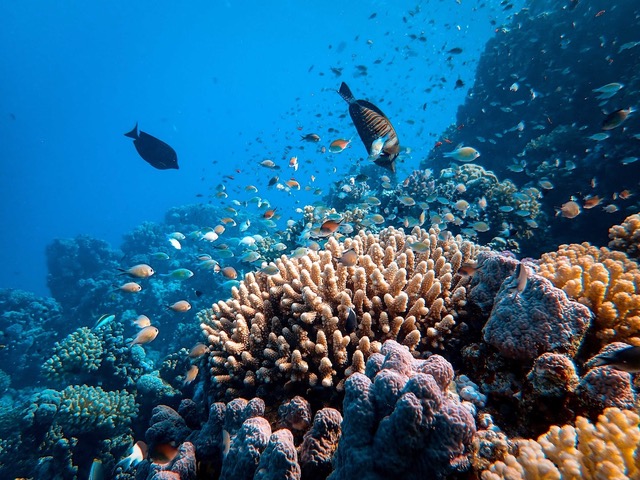 Another great city for diving, Rabigh sits between Jeddah and Yanbu and offers excellent coral reef diving. It is most famous for hosting the Five Sisters Reef: a series of five coral atolls just offshore from Rabigh.
The Five Sisters Reef is Rabigh's most popular dive area and offers outstanding diving. This area is completely untouched, and each atoll has different underwater landscapes, including steep walls, plateaus, columns, and anemone beds. The dive sites are teeming with a wealth of reef life and are covered in corals. Added to that, schools of pelagic fish, hammerheads and mantas are often seen in the blue.
Diving in Madinah
The Madinah Region hosts another of Saudi Arabia's top dive areas, Yanbu. This ancient port city north of Jeddah dates back to around 500BC and was an important rest stop for traders navigating one of the world's oldest trade routes, the Incense Route.
Today, Yanbu is a major port and fast-growing tourist destination, surrounded by azure waters, gorgeous beaches, and untouched reefs. With access to areas such as the Seven Sisters Reef, Yanbu truly deserves its nickname 'the Pearl of the Red Sea'.
Seven Sisters. Yanbu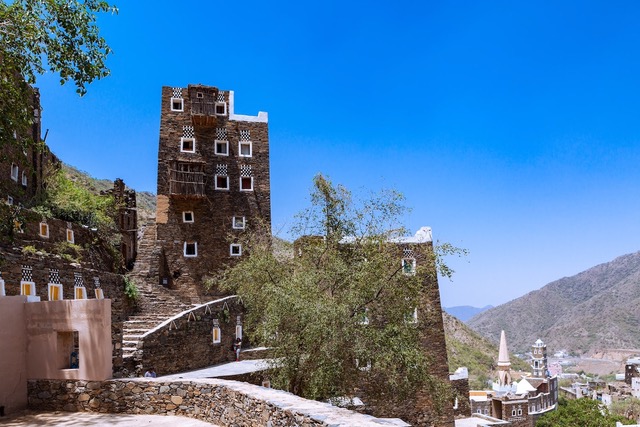 Seven Sisters Reef is known for one thing – hammerhead sharks. This reef hosts these unmistakable sharks almost year-round and offers excellent reef diving as well. There are beautiful shallow coral landscapes to explore, plus plunging walls patrolled by schools of barracuda and snapper.
Abu Galawa, Yanbu
Abu Galawa is part of the Seven Sisters Reef and is an underwater world covered in corals and visited by numerous sharks, including hammerheads. It is one of the most rewarding dives of the Seven Sisters Reef system.
Diving in Tabuk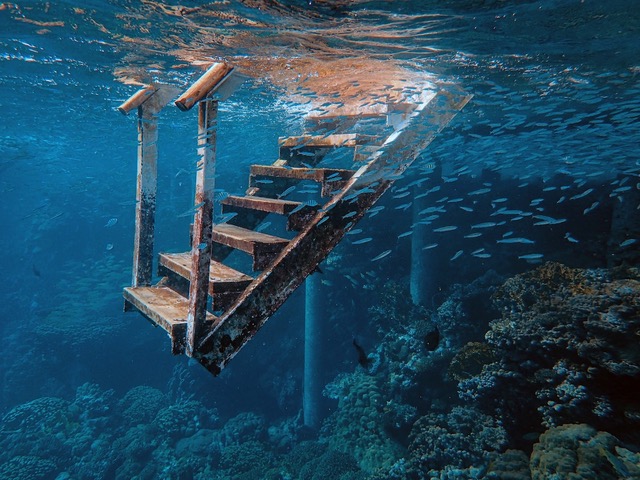 Tabuk
Tabuk Province is less well-known for diving than other areas of Saudi Arabia, yet it boasts the longest stretch of Red Sea coastline in all of Saudi Arabia. It is home to the Red Sea Project and NEOM, two impressive coastal development projects that will put Tabuk firmly on the map of enviable places to go diving in the Red Sea.
Go diving in Tabuk before the rest of the world discovers this dive area. You will be rewarded with crystal-clear, warm waters and pristine coral reefs few people have ever dived. If you like exploratory diving, Tabuk could be the place for you.
—————————————————————————————————————————————————–
Kathryn Curzon, a conservationist and dive travel writer for SSI (Scuba Schools International), wrote this article.
Scuba Diving and Marine Life: Hawksbill Turtle, Red Sea (Watch Video)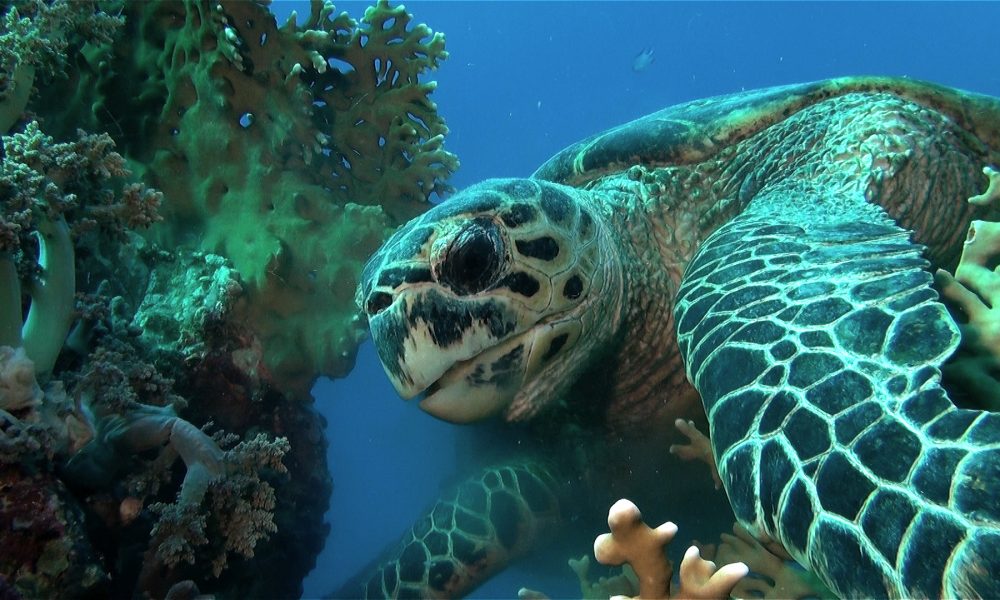 Scubaverse Underwater Videographer and Editor-at-Large Jeff Goodman takes us on a tour of some of his favourite marine life in this video series...