Book now for Underwater Video Workshop at Marsa Shagra this November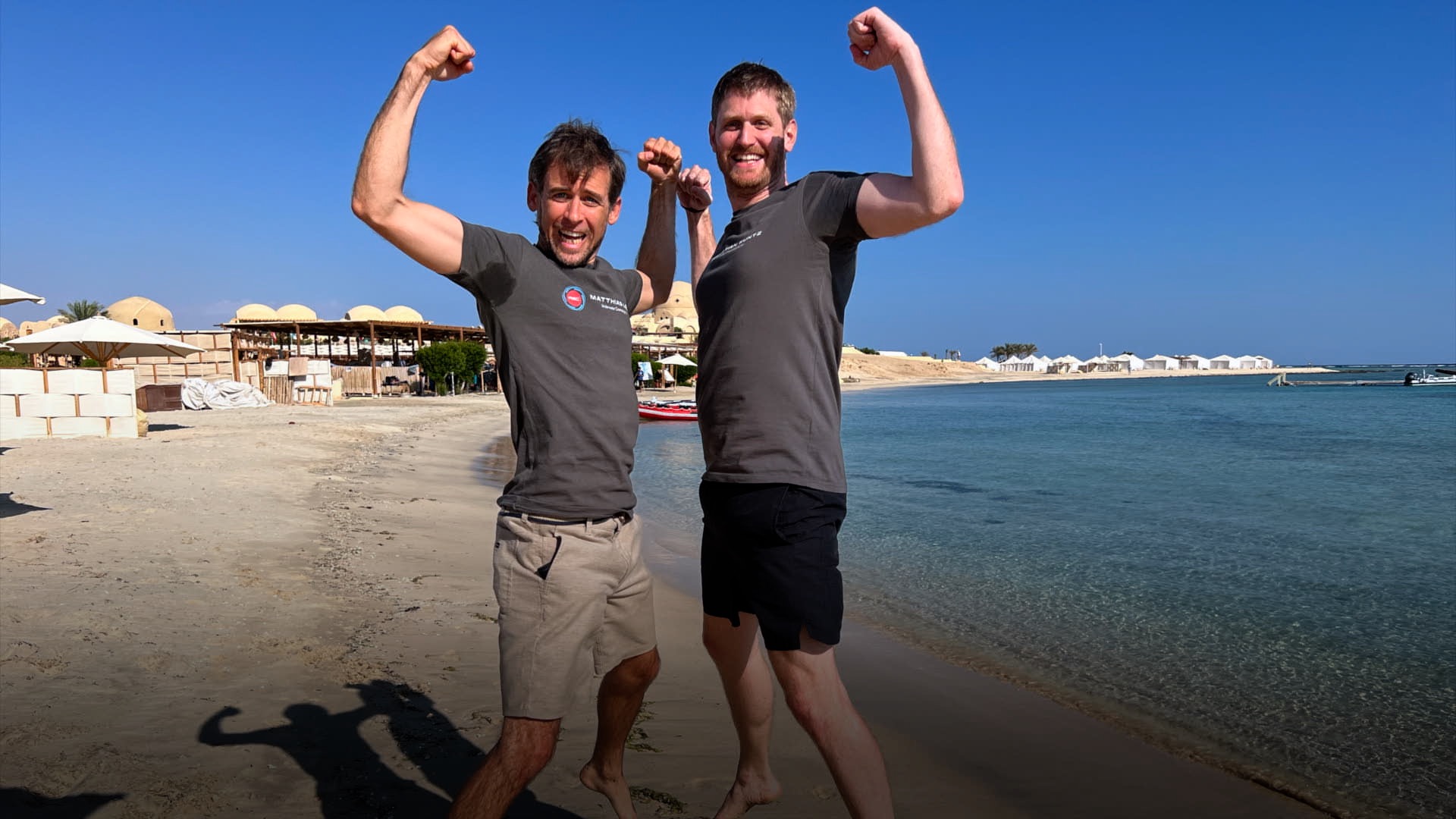 Improve your underwater video skills while meeting new dive buddies and enjoying a relaxed week of world class diving at this Underwater Video Workshop in Marsa Shagra Village, Egypt from November 19th – 26th 2022.
After the huge success they had with their first live and on location Underwater Video Workshop in Bonaire earlier this year (see what the participants said about the workshop in Bonaire), Matthias Lebo and Sebastian Kuntz from the Underwater Filmmaking School spontaneously decided to host another Underwater Video Workshop, this time in the beautiful Red Sea.
A maximum of 10 participants will be able to enjoy 7 nights at Marsa Shagra Village near Marsa Alam with 5 days of unlimited house reef diving, some trips to the famous Elphinstone Reef, Marsa Abu Dabab and the Dolphin House, all while working on their underwater videography skills.
The Underwater Video Workshop includes:
Matthias & Sebastian will be actively coaching before, while and after diving with the group, sharing their knowledge, giving tips and helping with any underwater videography related questions that may come up during the workshop.
The evenings will be used either to learn about specific underwater videography topics or to review your footage taken during the day. Mini-challenges will help put in action what you learn during those evening session.
You will have the possibility to test out different underwater camera gear that they will bring with them and will be available to you on location throughout the workshop.
Workshop cost:
EUR 1950.- per person (double occupancy – twin or double)
EUR 2600.- per person (single occupancy)
Included in the workshop cost:
7 nights accommodation for double occupancy
(Add 650€ for single occupancy)
full-board including normal soft drinks, water, coffee & tea
Transfer from/to Marsa Alam Airport
(Add 52€ per person for Hurghada Airport)
5 days unlimited house reef diving
2 speedboat trips to Elphinstone (single tank)
1 trip to Marsa Abu Dabab (two tank)
Possibility for personal coaching through Matthias & Sebastian during all diving days
Possibility to try out different underwater camera gear
Daily presentations/mini-challenges/footage reviews
Fun filled week with like minded divers
Exclusive Workshop Welcome Bag (EWWB)
NOT Included in the trip costs:
All flights
Any required visas for travel to and within Egypt
All beverages (besides coffee, tea, water and normal softdrinks)
Travel and Dive Insurance (strongly recommended)
Rental Equipment (if needed)
32% NITROX (2€/tank)
15L tanks (3€/tank)
Privat 1:1 sessions with Matthias or Sebastian
Additional dive trips
Personal expenses
Gratitudes/tips for the hotel and dive center staff
The workshop is suitable for every experience level, from beginner all the way to experienced underwater videographers.
For more information visit https://www.matthiaslebo.com/live-workshops/ or send an e-mail to bookings@matthiaslebo.com.
Emperor Divers to work in cooperation with Seven7Seas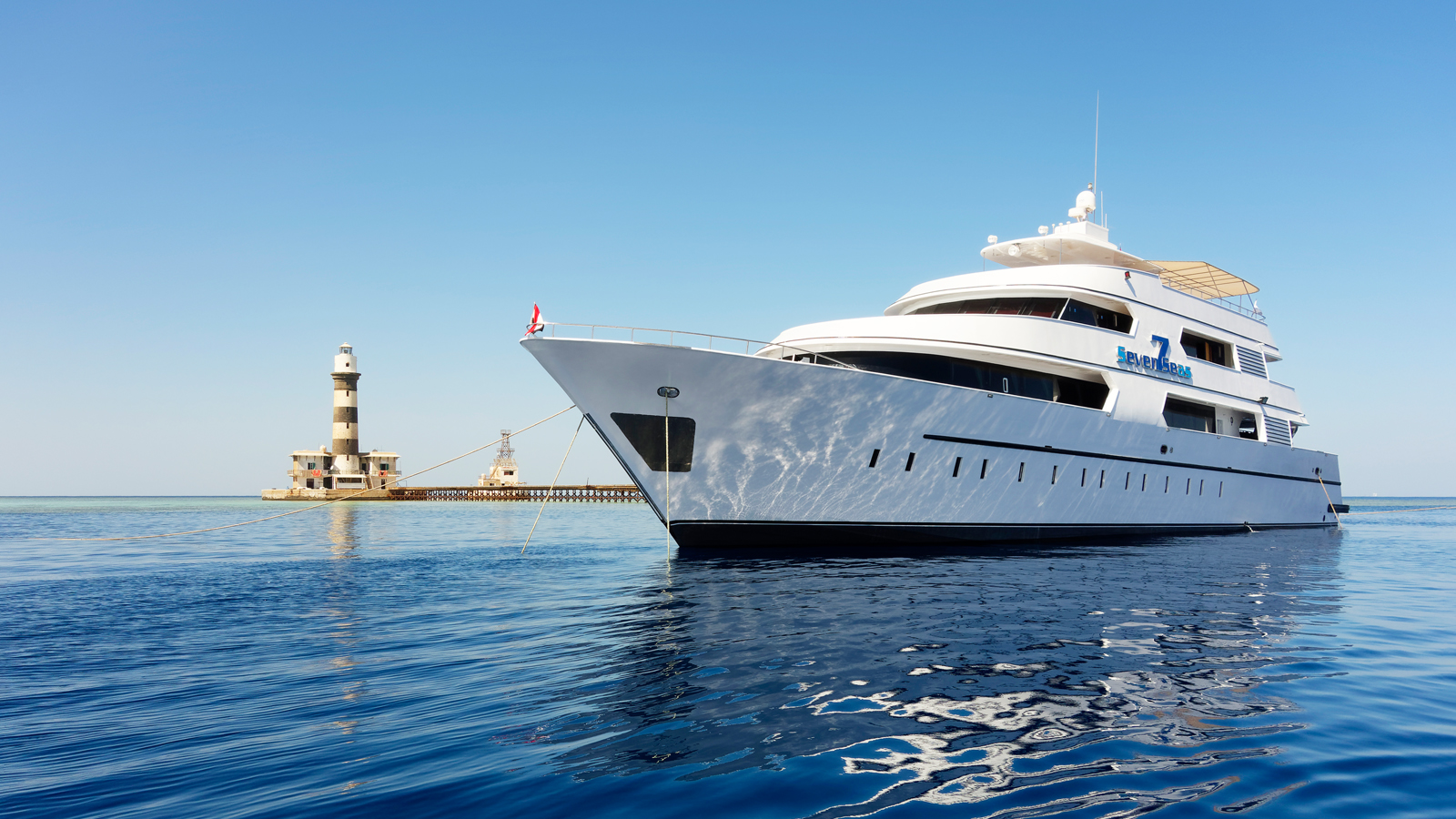 Emperor Divers is delighted to have established a new working relationship with Seven7Seas.
The cooperation will see Emperor help to promote the Seven7Seas brand and assist in the running of this hugely-popular, Egypt-based boat.
A five-time winner of the 'Best Liveaboard in the Red Sea', Seven7Seas is 41 metres long and has 12 spacious cabins each with en-suite and separate shower room.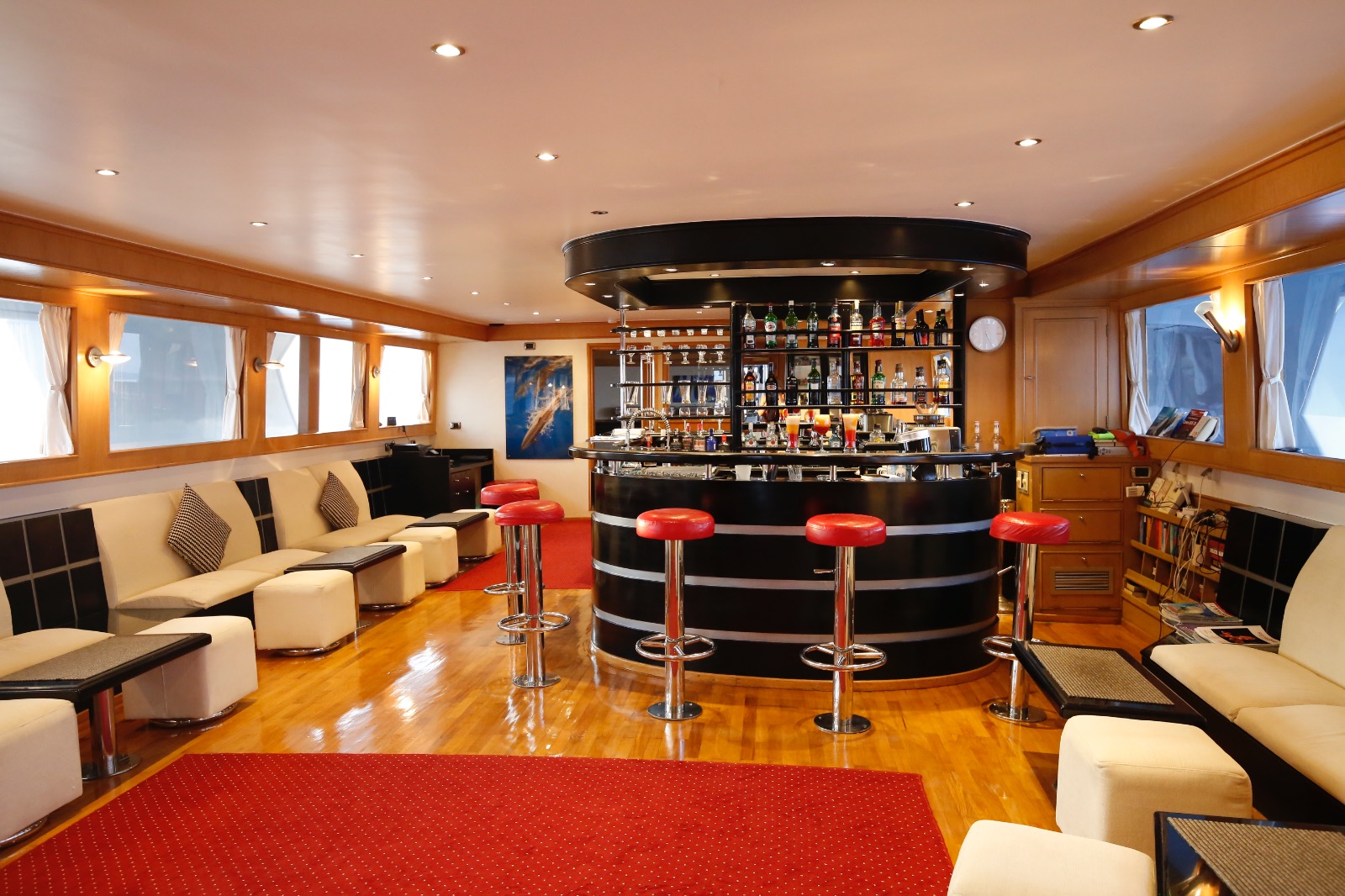 The boat's 5-star service brings great food and facilities and is perfect for exploring the waters with its large dive deck which has individual storage space and dedicated rinse tanks.
One of the most popular aspects of Seven7Seas is the view from the barbecue lounge – where freshly-grilled food is produced – but it also has a large dining room, welcoming bar and beautiful sundeck.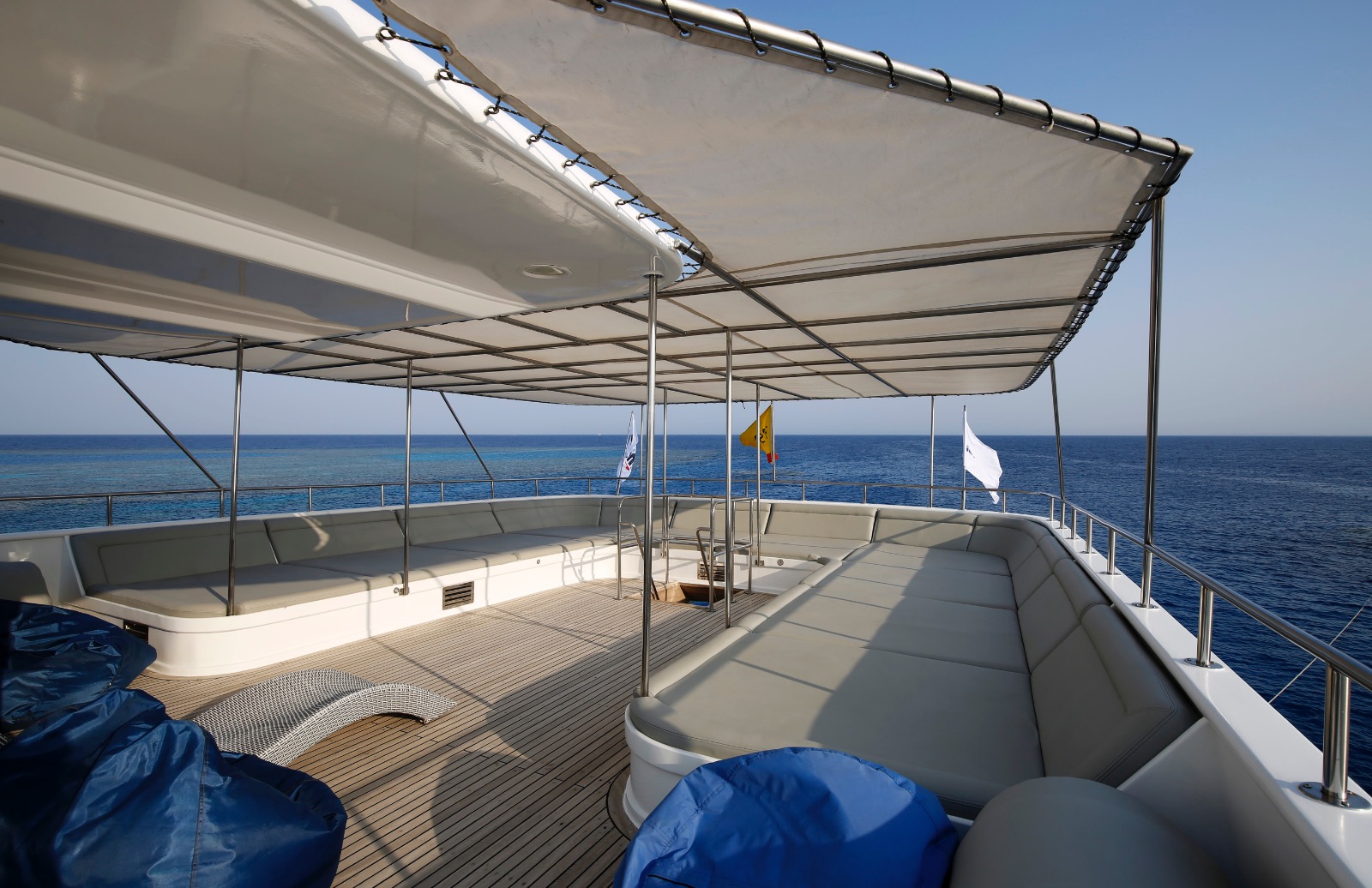 Emperor Divers CEO Alex Bryant said: "We are so happy to have been able to create this cooperation with Seven7Seas.
"She is a beautiful boat and a real favourite with divers in the Red Sea.
"With the reputation and quality Seven7Seas has, coupled with the knowledge and experience possessed by Emperor Divers, we believe by working together we can continue to create special trips for the many divers who already love visiting her and, also, for those yet to find out what a superb liveaboard she is.
"We are really looking forward to developing this relationship and seeing Seven7Seas go from strength to strength."
Anyone wanting more information on Seven7Seas can visit https://www.emperordivers.com/seven-seas-cooperation/or email reservations@emperordivers.com.
Ross Kemp on… Blue O Two's Blue Melody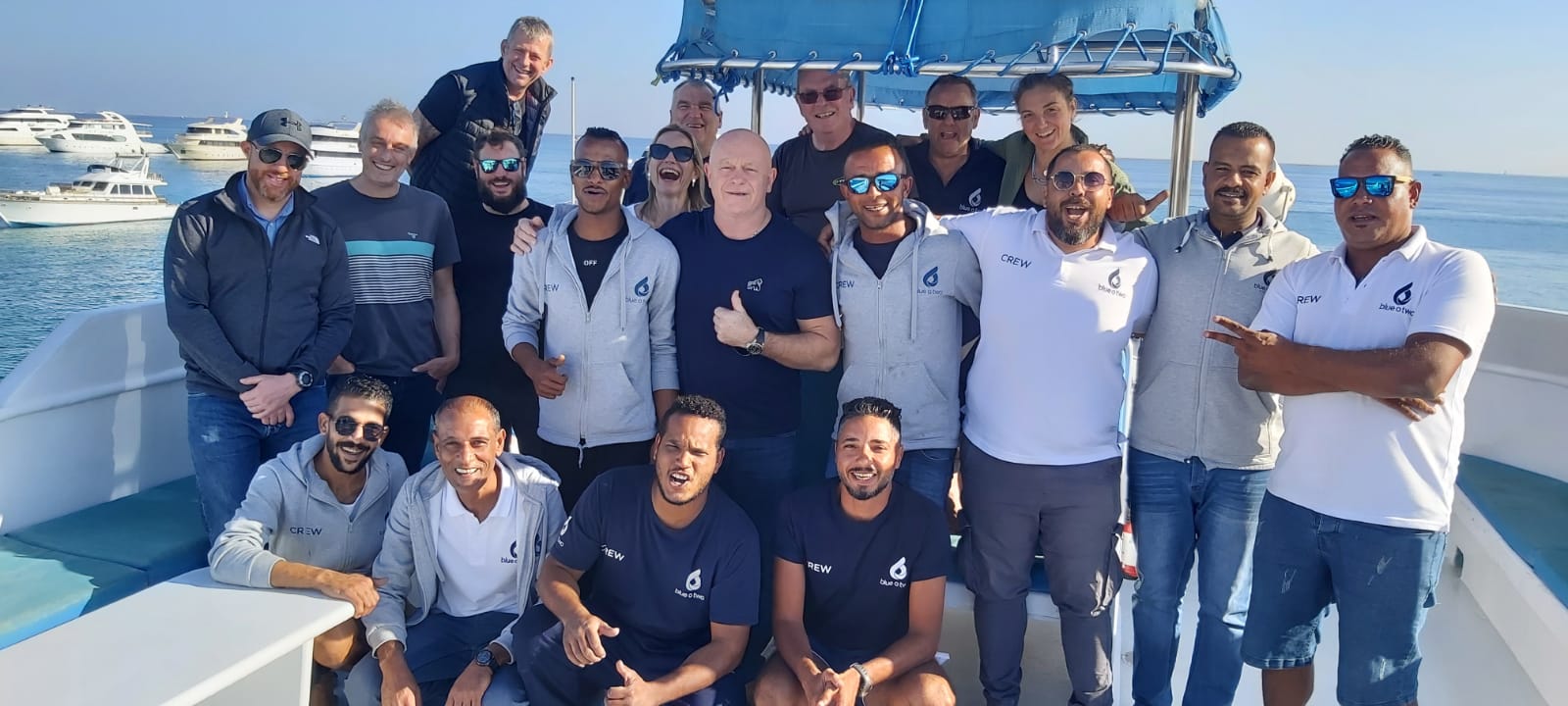 Blue O Two were recently delighted to welcome Ross Kemp on board their award-winning Red Sea liveaboard, Blue Melody. He was filming for his latest documentary series, Ross Kemp: Deep Sea Treasure Hunter, which is now on Sky History on Mondays at 9pm (UK).
The series follows Ross as he explores remnants of some of the most significant moments in British history. During his stay on Blue Melody, he uncovered some of Britain's Imperial past in the Red Sea.
Other episodes include a visit to the site of one of the most famous shipwrecks ever discovered, the Mary Rose, to mark the 40th anniversary of the ship being raised. Ross and his team also dived abandoned D-Day and Cornish wrecks. Among others in his team, Ross was joined in the Red Sea by marine archaeologist, Mallory Hass, legendary Dive Master, Neil Brock, as well as safety diver, Mark Culwick.
Aside from his many other exploits, Ross is a recognised figure in the UK diving industry. He delighted audiences at Go Diving Show 2023, as one of the speakers.
Mel Hicks, Blue O Two's customer representative in the Red Sea resort, gave the low down of her experience with Ross.
"I spent the day with him and the crew on Saturday as we had a bus to go around Hurghada and do some filming on land.  He got recognized by some Brits on holiday while we were out and was very down to earth and chilled out about it – not like his Eastenders character at all!
I asked him if he gets recognized a lot still and does he mind it. He said not at all. When he's out drinking, people often like to buy him drinks and have a good knees up, like Grant would do in the Old Vic pub, and only the occasional drunk ones want to try and fight with him.
The crew were constantly joking with him while we were driving around and he took it really well. News got around Hurghada that he was here and he said he would be happy to sign autographs/photos to send to people as he couldn't make a night out due to prepping for filming.
For his departure transfer me and Teresa did sing the theme tune to Eastenders for him, which if you have ever heard me singing karaoke, it's not a pleasant experience!"
Poor Ross! And what a lovely chap he is.
Visit www.blueotwo.com to find out more about Blue Melody and the wonders of diving in the Red Sea.