Welcome to Red Sea Dive Adventures!
The Red Sea is a constant in the top spots on the list of most diver's favourite destinations. Certainly if you live in the UK, it's highly likely that your very first scuba diving experiences were in the Egyptian Red Sea. Consistent warm, clear waters year-round, a fantastic range of dive sites, and superb corals and marine life make Egypt one of the most popular dive destinations worldwide. Not to mention the fact that you can reach this gem in less than five hours direct flight from Europe. But the Red Sea also offers plenty of other tempting dive spots further afield: Jordan, Sudan, Djibouti and Saudi Arabia to name a few, just waiting to be discovered by you.
So, welcome to Red Sea Dive Adventures… a fantastic new online resource full of scuba diving news, blogs, travel features and deals, plus outstanding underwater photography exclusively about the dive destinations that border the Red Sea; brought to you by the expert Scubaverse Media and Dive Travel Adventures team.
We've still got a couple of tweaks to make but we couldn't wait to share our Red Sea Dive Adventures with you. Drop us a line at contact@scubaverse.com or via our Dive Travel Adventures Facebook and Instagram. We look forward to seeing you there!
Calling all ocean torchbearers in Hurghada, Egypt!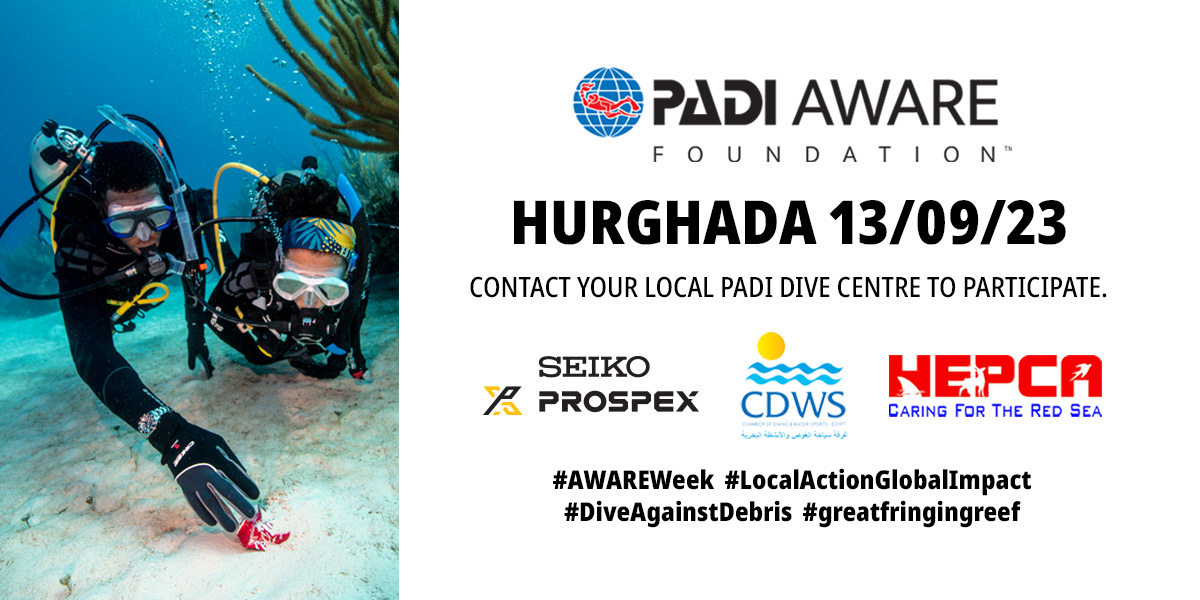 As part of PADI AWARE Week, we are thrilled to announce an exciting collaboration between PADI, PADI AWARE, Seiko, HEPCA, and CDWS. Join them for an extraordinary underwater clean-up event at Magawish Island, Hurghada, on the 13th September 2023.
Guided by local PADI dive centers and marine experts from HEPCA, you can participate in a Dive Against Debris and make a tangible difference in saving our ocean.
Imagine diving into the crystal-clear waters of the Red Sea, surrounded by vibrant marine life, while actively contributing to its preservation. Plus, you'll have the opportunity to connect with your local dive community and experience the wonders of this remarkable ecosystem.
Participants can also enjoy some fantastic giveaways, including hats, T-shirts, metal water bottles, and more.
Key Information
Date: 13th September 2023
Time: 10am
Location: Magawish Island, Hurghada
Requirements: Participants must be PADI Open Water certified
To secure your spot simply sign up here or contact a participating local PADI Dive Center in Hurghada.
Participating PADI Dive Centers at time of writing:
Emperor Divers welcome divers to Seven Seas with 20% off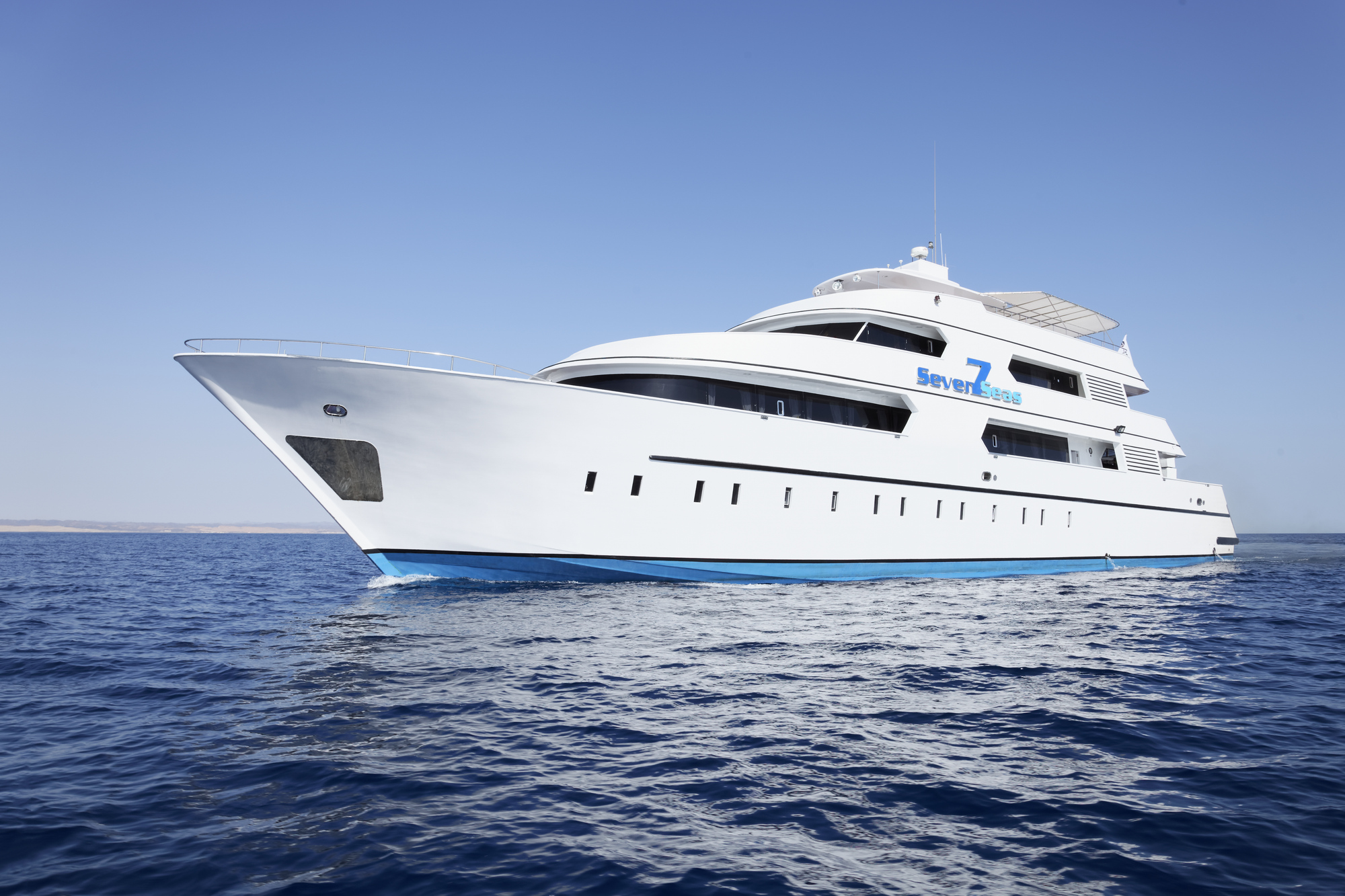 The much-loved Red Sea liveaboard Seven Seas has become a full member of the Emperor Divers fleet.
Having worked in collaboration with the Seven Seas team in recent months, Emperor have now integrated her into their fleet to make her their flagship vessel in the region.
Seven Seas has won the "Best Liveaboard in the Red Sea" award on five occasions which speaks volumes for the quality of trip she offers. She is a true icon of liveaboard holidays in this region providing a great diving experience from truly elegant surroundings.
At 41 metres long with 12 spacious cabins – each with marble clad en-suite and separate shower room – there is plenty of room to relax, while the five-star service on board includes sensational food and wonderful facilities. She is perfect for diving as the large deck has spacious and powerful zodiac tenders with ladders.
The view from the barbecue lounge – where freshly-grilled food is produced – on the upper deck is amazing while there is also a large dining room, welcoming bar and beautiful sundeck.
Bringing such a fantastic boat into the team is a real cause for celebration at Emperor who will now do everything they can to continue providing the high-quality diving holidays for which Seven Seas is renowned.
SPECIAL WELCOME OFFER – GET 20% OFF!
Anyone booking a 2023 sailing on Seven Seas will receive 20% off the cost of their trip. That's a massive saving and a great way to welcome Seven Seas to the Emperor family.
For more, visit www.emperordivers.com